Decomposing Necessity — The Hausa exclusive particle sai as a window into the building blocks of modal meaning
Abstract
We discuss the modal uses of the Hausa exclusive particle sai (≈ only). We argue that the distribution of sai in modal environments provides evidence for the following claims on the composition of modal meaning that have been independently made in the literature: i) Future-oriented modality involves a prospective aspect operator that can be realized covertly in some languages (e.g. English, Kratzer 2012b) and overtly in others (e.g. Gitksan, Matthewson 2012, 2013). ii) Necessity interpretations arise from exhaustifying possibilities, i.e. an exhaustivity operator applying to existential modality (e.g. Kaufmann 2012 for the case of im-peratives and Leffel 2012 for a relevant analysis of necessity meaning in Masalit). We show that future-oriented necessity in Hausa decomposes into EXH((PROSP )), with sai contributing exhaustivity.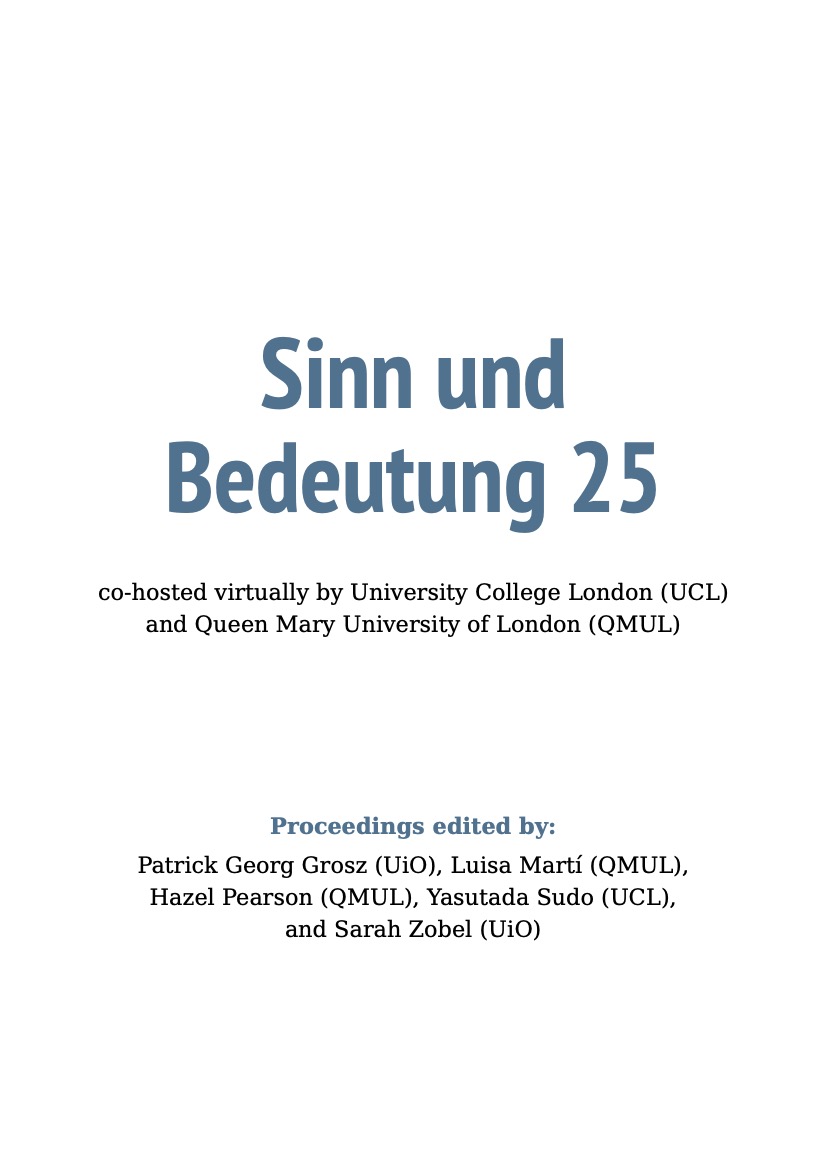 How to Cite
Grubic, M., & Mucha, A. (2021). Decomposing Necessity — The Hausa exclusive particle sai as a window into the building blocks of modal meaning. Proceedings of Sinn Und Bedeutung, 25, 358-375. https://doi.org/10.18148/sub/2021.v25i0.942
Copyright (c) 2021 Mira Grubic, Anne Mucha
This work is licensed under a Creative Commons Attribution 4.0 International License.
https://creativecommons.org/licenses/by/4.0/