A unified analysis of Vietnamese mới 'just/only' as a scale-sensitive particle
Thuan Tran

Malte Zimmermann
Abstract
We present a unified analysis of the Vietnamese particle mới 'just, only' as an underspecified scale-sensitive exclusive particle, following work by Beck (2020) on German additive noch 'still'. The particle mới ranges alternatively over temporal or other focus-induced scales. In its aspectual guise, mới ranges over temporal scales, excluding all times before the reference time, whereas in its exclusive guise, mới operates over focus scales triggered by its focus-associate, thereby excluding all larger plural individuals containing the focused entity.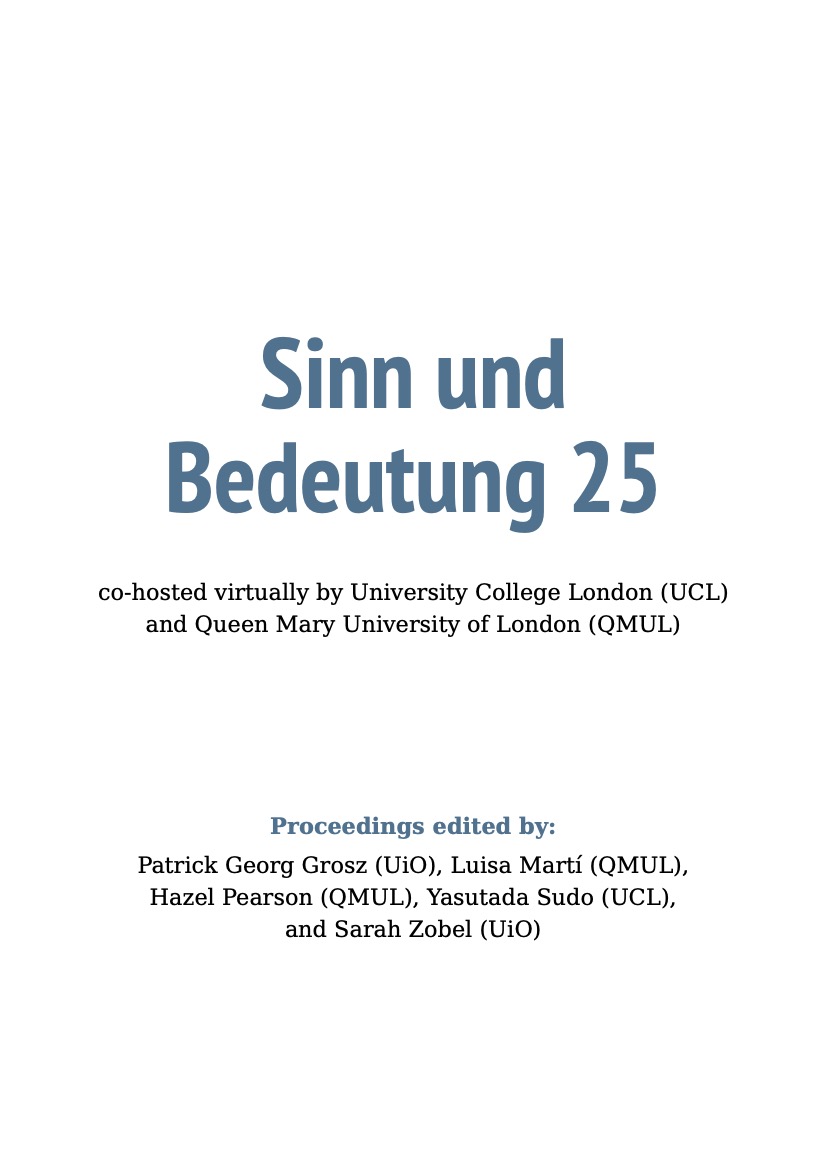 How to Cite
Tran, T., & Zimmermann, M. (2021). A unified analysis of Vietnamese mới 'just/only' as a scale-sensitive particle. Proceedings of Sinn Und Bedeutung, 25, 823-840. https://doi.org/10.18148/sub/2021.v25i0.969
Copyright (c) 2021 Thuan Tran, Malte Zimmermann
This work is licensed under a Creative Commons Attribution 4.0 International License.
https://creativecommons.org/licenses/by/4.0/