Recovering gestured and spoken material in VP ellipsis and pro-forms
Cornelia Ebert

Andreas Konietzko

Thomas Weskott
Abstract
This contribution is concerned with the at-issueness status of co-speech gestures expressing manner modification. While such gestures are typically considered to be non-at-issue, they can be made to be at-issue by the German demonstrative intensifier SO. We discuss the potential of an anaphoric relative of this intensifier, so in so do pro-forms, to shift the content of a co-speech gesture to at-issue status. We propose a formal analysis along the lines of Ebert et al., 2020, and sketch the design for an acceptability judgment experiment to test our predictions.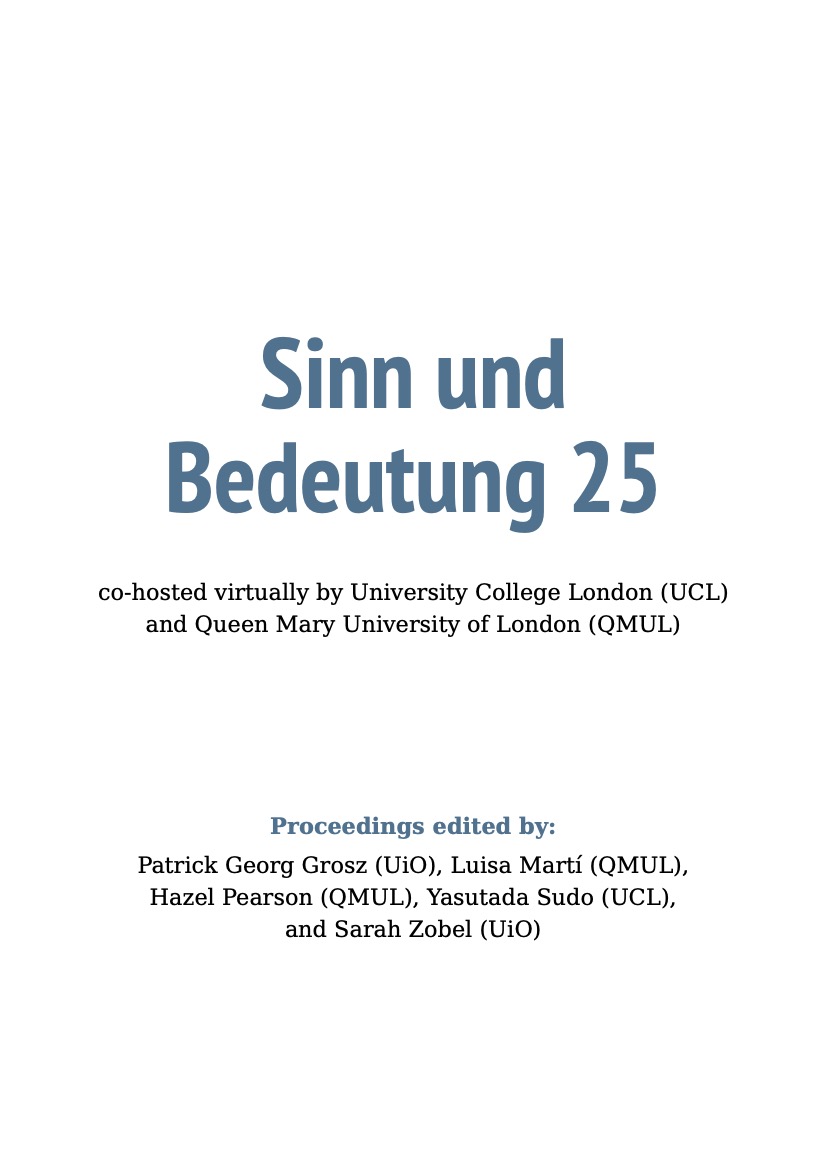 How to Cite
Ebert, C., Konietzko, A., & Weskott, T. (2021). Recovering gestured and spoken material in VP ellipsis and pro-forms. Proceedings of Sinn Und Bedeutung, 25, 256-266. https://doi.org/10.18148/sub/2021.v25i0.935
Copyright (c) 2021 Cornelia Ebert, Andreas Konietzko, Thomas Weskott
This work is licensed under a Creative Commons Attribution 4.0 International License.
https://creativecommons.org/licenses/by/4.0/