The Finnish partitive in counting and measuring constructions
Peter R. Sutton

Carol-Rose Little
Abstract
This paper proposes a compositional semantic analysis for the use of the partitive case in counting and measuring constructions in Finnish. Count nouns in counting construc- tions are partitive singular but partitive plural in measure constructions. Mass nouns are infelicitous in counting constructions but are partitive singular in measure constructions. We propose an analysis for this pattern by making the semantics of the partitive morpheme both (i) derived from the notion of mereological parthood and (ii) sensitive to quantization. Finally, we show how this analysis extends to account for why mass nouns and plural count nouns in partitive case are felicitous as partitive subjects, when singular count nouns in partitive case are not.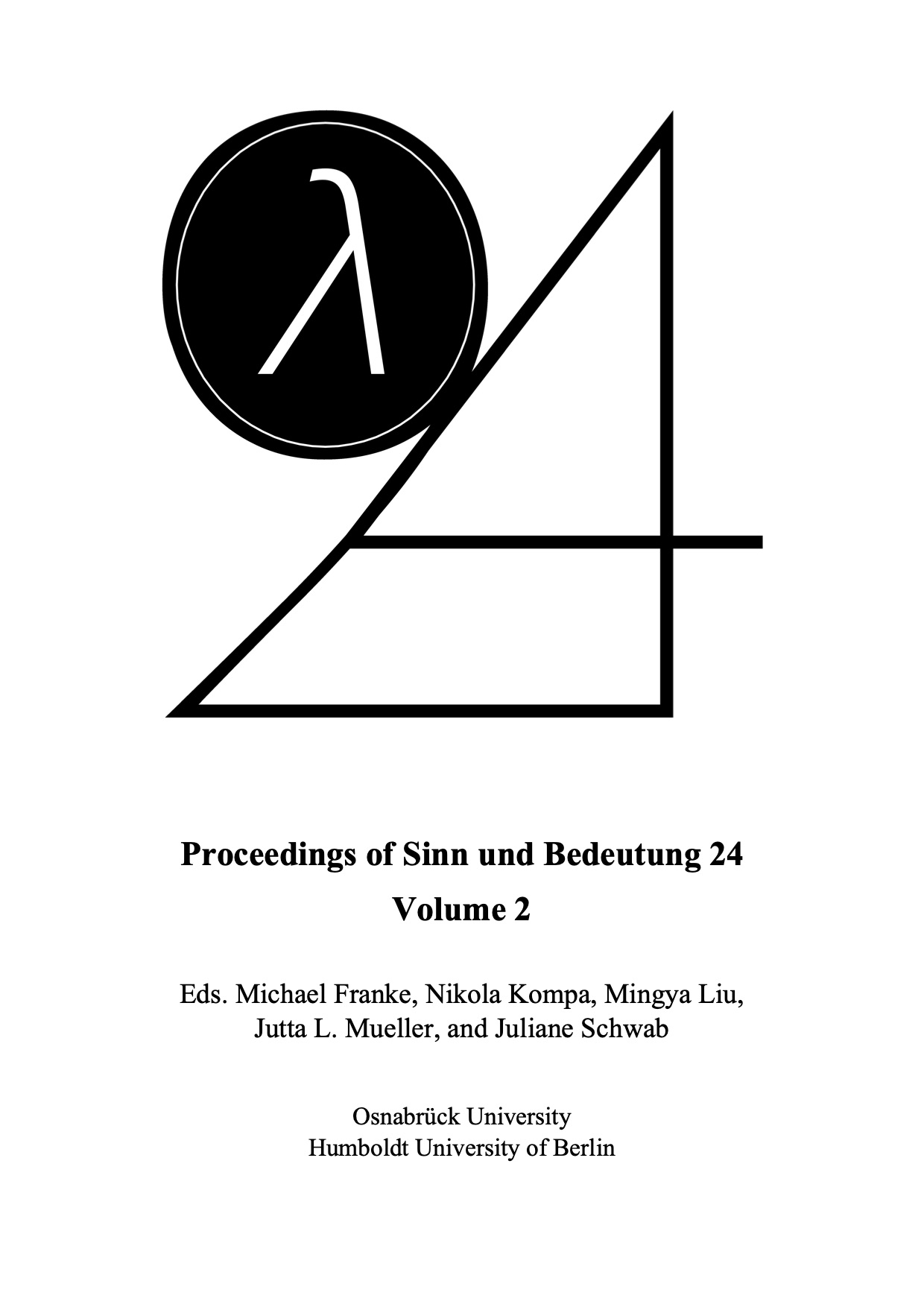 How to Cite
Sutton, P. R., & Little, C.-R. (2020). The Finnish partitive in counting and measuring constructions. Proceedings of Sinn Und Bedeutung, 24(2), 336-353. https://doi.org/10.18148/sub/2020.v24i2.901
Copyright (c) 2020 Peter R. Sutton, Carol-Rose Little
This work is licensed under a Creative Commons Attribution 4.0 International License.
https://creativecommons.org/licenses/by/4.0/