A neurolinguistic investigation into semantic differences of evidentiality and modality
Yurie Hara

Naho Orita

Deng Ying

Takeshi Koshizuka

Hiromu Sakai
Abstract
Corpus and EEG studies were conducted to reveal behavioral and neurological differences between processing of Japanese modals and evidentials.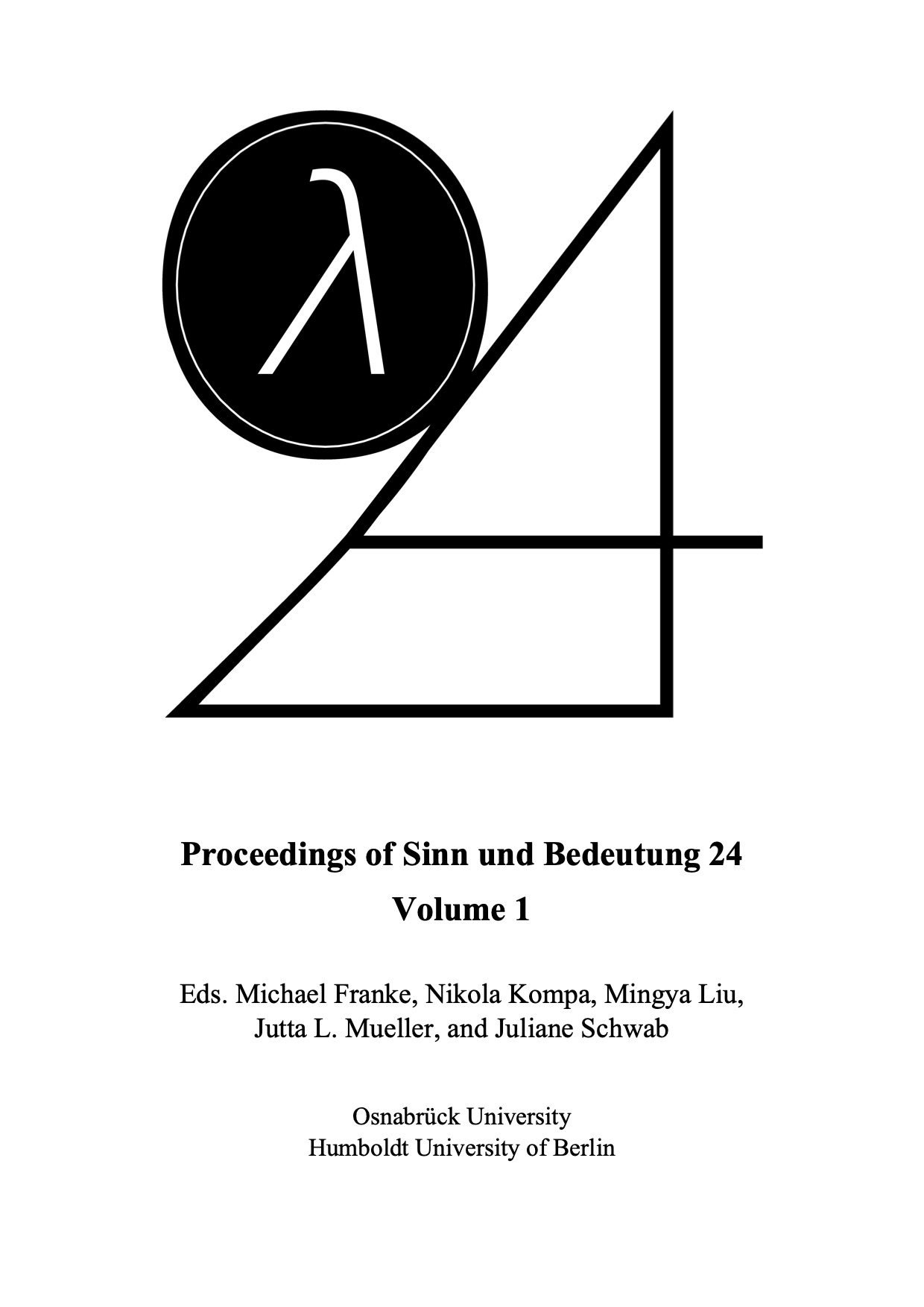 How to Cite
Hara, Y., Orita, N., Ying, D., Koshizuka, T., & Sakai, H. (2020). A neurolinguistic investigation into semantic differences of evidentiality and modality. Proceedings of Sinn Und Bedeutung, 24(1), 273-290. https://doi.org/10.18148/sub/2020.v24i1.866
Copyright (c) 2020 Yurie Hara, Naho Orita, Deng Ying, Takeshi Koshizuka, Hiromu Sakai
This work is licensed under a Creative Commons Attribution 4.0 International License.
https://creativecommons.org/licenses/by/4.0/