Random-choice modality: The view from Chuj (Mayan)
Luis Alonso-Ovalle

Justin Royer
Abstract
Random choice indefinites convey, roughly, that an agent made an indiscriminate choice. There is however no consensus on the exact nature of the modality that random choice indefinites express (Alonso-Ovalle and Mene ́ndez-Benito, 2018). This paper discusses new data from Chuj, an understudied Mayan language. In this language, random choice indefinites feature a morpheme (komon) that can appear either as a nominal or verbal modifier (Royer and Alonso-Ovalle, 2019). We show that the modal component of komon departs from previous proposals on the nature of random choice modality. Both in DPs and VPs, komon conveys information about the likelihood of the event described. The modal component of komon is nevertheless tied to its syntactic position. VP-komon conveys that the most expected worlds where the described event happens are no more expected than the most expected worlds where it does not. DP-komon conveys a similar modal component, but hardwires a comparison between the likelihood of the event described, which involves an individual in the extension of the NP, and that of alternative events determined by considering alternative individuals in the extension of the NP.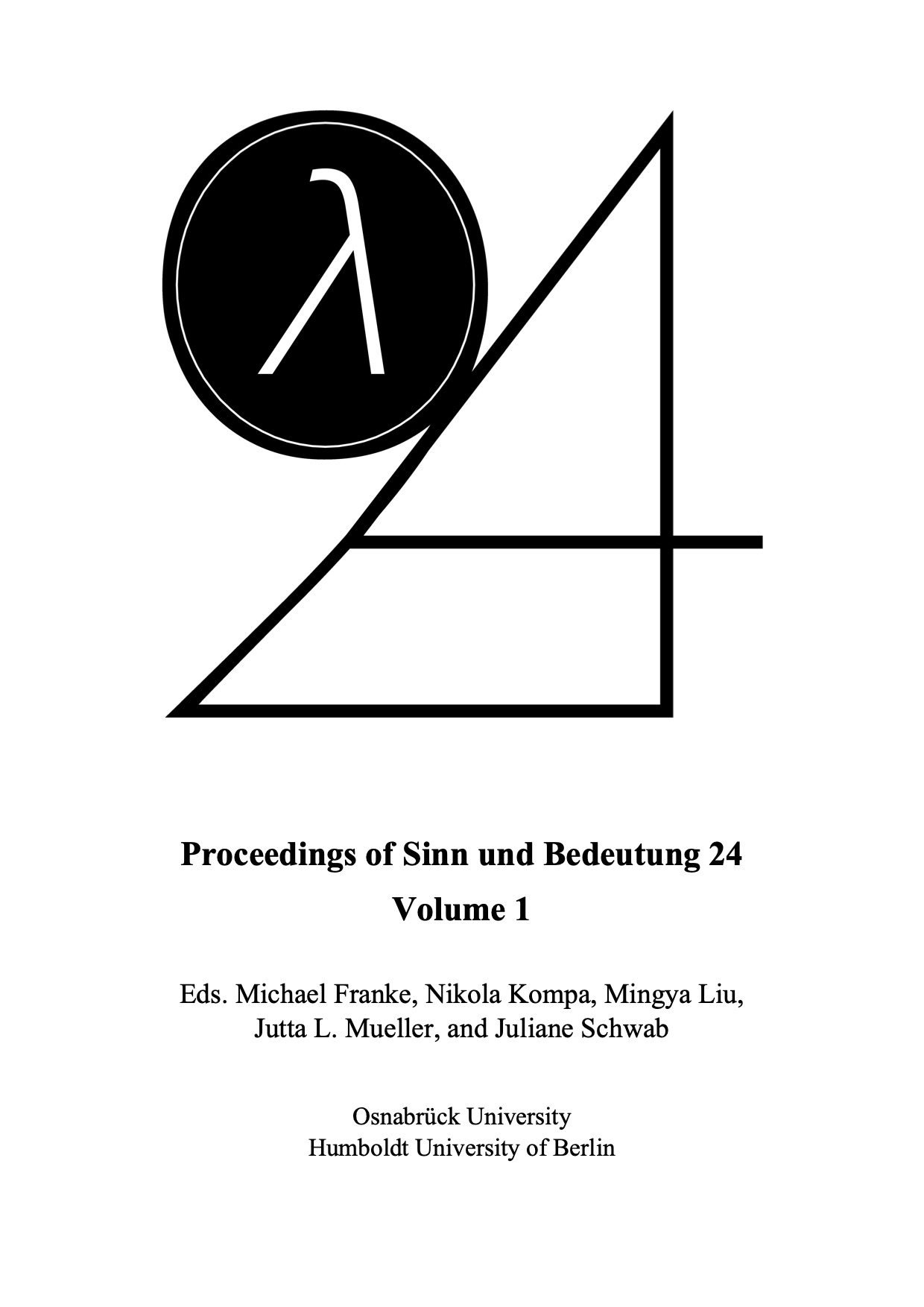 How to Cite
Alonso-Ovalle, L., & Royer, J. (2020). Random-choice modality: The view from Chuj (Mayan). Proceedings of Sinn Und Bedeutung, 24(1), 48-65. https://doi.org/10.18148/sub/2020.v24i1.852
Copyright (c) 2020 Luis Alonso-Ovalle, Justin Royer
This work is licensed under a Creative Commons Attribution 4.0 International License.
https://creativecommons.org/licenses/by/4.0/