Interpreting polarity-ambiguous propositional anaphors with negative antecedents: Some experimental results
Berry Claus

Felix Frühauf

Manfred Krifka
Abstract
The starting point of the present paper is the assumption that negative sentences introduce two propositional discourse referents, one for the negative proposition and one for the negated, positive proposition. Both propositional discourse referents can be picked up by propositional anaphors, resulting in potential ambiguity (e.g. Ernie: Cookie Monster didn't eat the cookie. Bert: Kermit believes that[CM didn't eat the cookie / CM ate the cookie]). We report an explorative experimental study on the interpretation of propositional anaphors that are polarity-ambiguous between a resolution with the negative and the positive propositional discourse referent. We employed two different methods, a direct task (forced choice) and a more indirect task (acceptability rating), which yielded mixed results. Taken together, the findings of our study point to a preference for resolving polarity-ambiguous propositional anaphors with the negative propositional discourse referent and they demonstrate the necessity of methodological variety.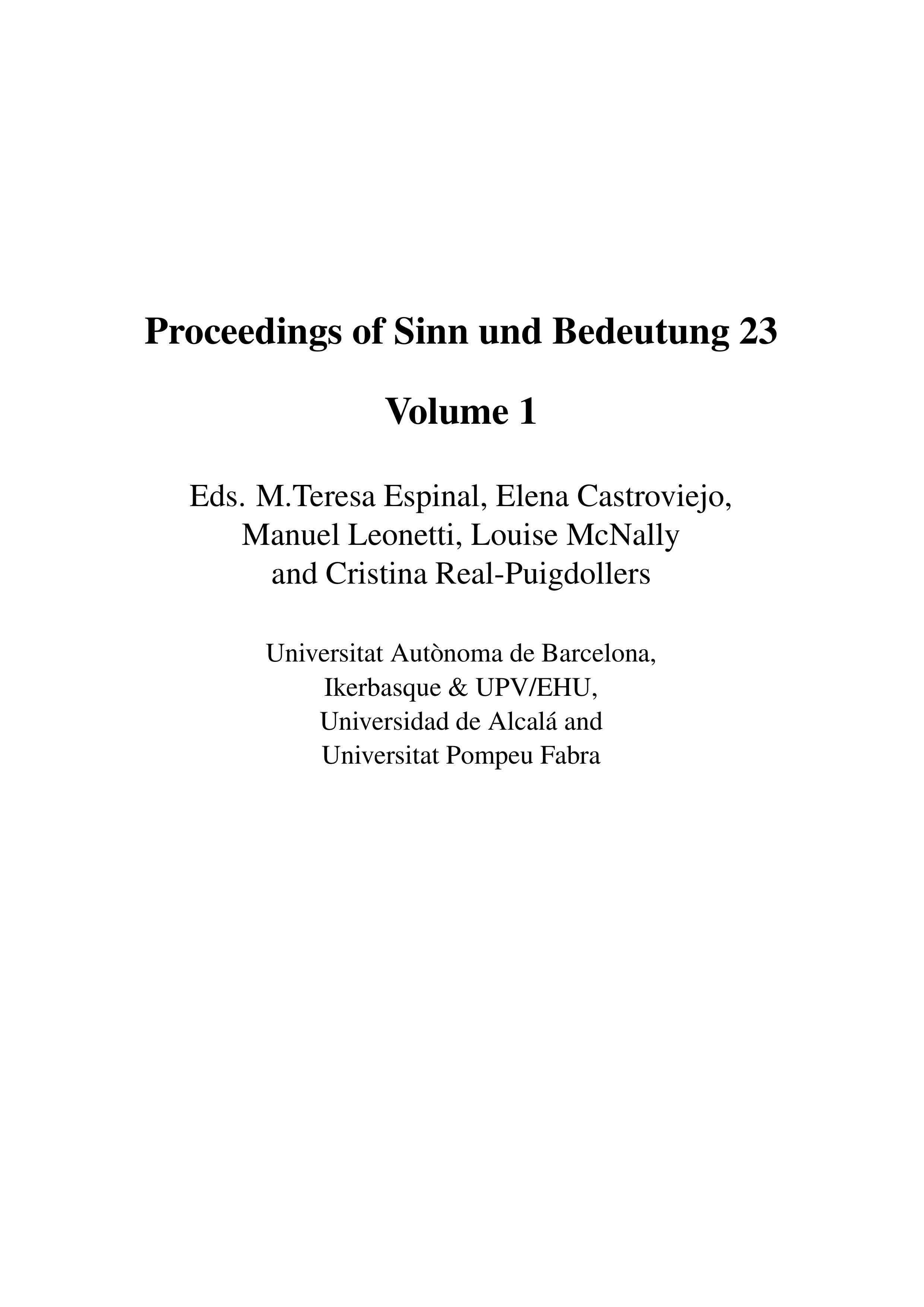 How to Cite
Claus, B., Frühauf, F., & Krifka, M. (2019). Interpreting polarity-ambiguous propositional anaphors with negative antecedents: Some experimental results. Proceedings of Sinn Und Bedeutung, 23(1), 267-284. https://doi.org/10.18148/sub/2019.v23i1.515
Copyright (c) 2019 Berry Claus, Felix Frühauf, Manfred Krifka
This work is licensed under a Creative Commons Attribution 4.0 International License.
https://creativecommons.org/licenses/by/4.0/