Framing effects as a semantic puzzle: Putting the alignment-assumption account to a test
Abstract
Framing effects are effects of linguistic variation (e.g. stating the amount of lives saved vs. lives lost) on judgments and decisions. This paper deals with a semantic-pragmatic account of framing effects as offered by Geurts' (2013) alignment-assumption account. The account radically differs from extant accounts by explaining framing effects in terms of counterfactual alternatives and alignment of scales. I report two experiments that tested predictions derived from the alignment-assumption account and that related to the effect of upward- vs. downward entailing comparative quantifiers. The results provide preliminary experimental support for the alignment-assumption account and pose challenges for other accounts of framing effects.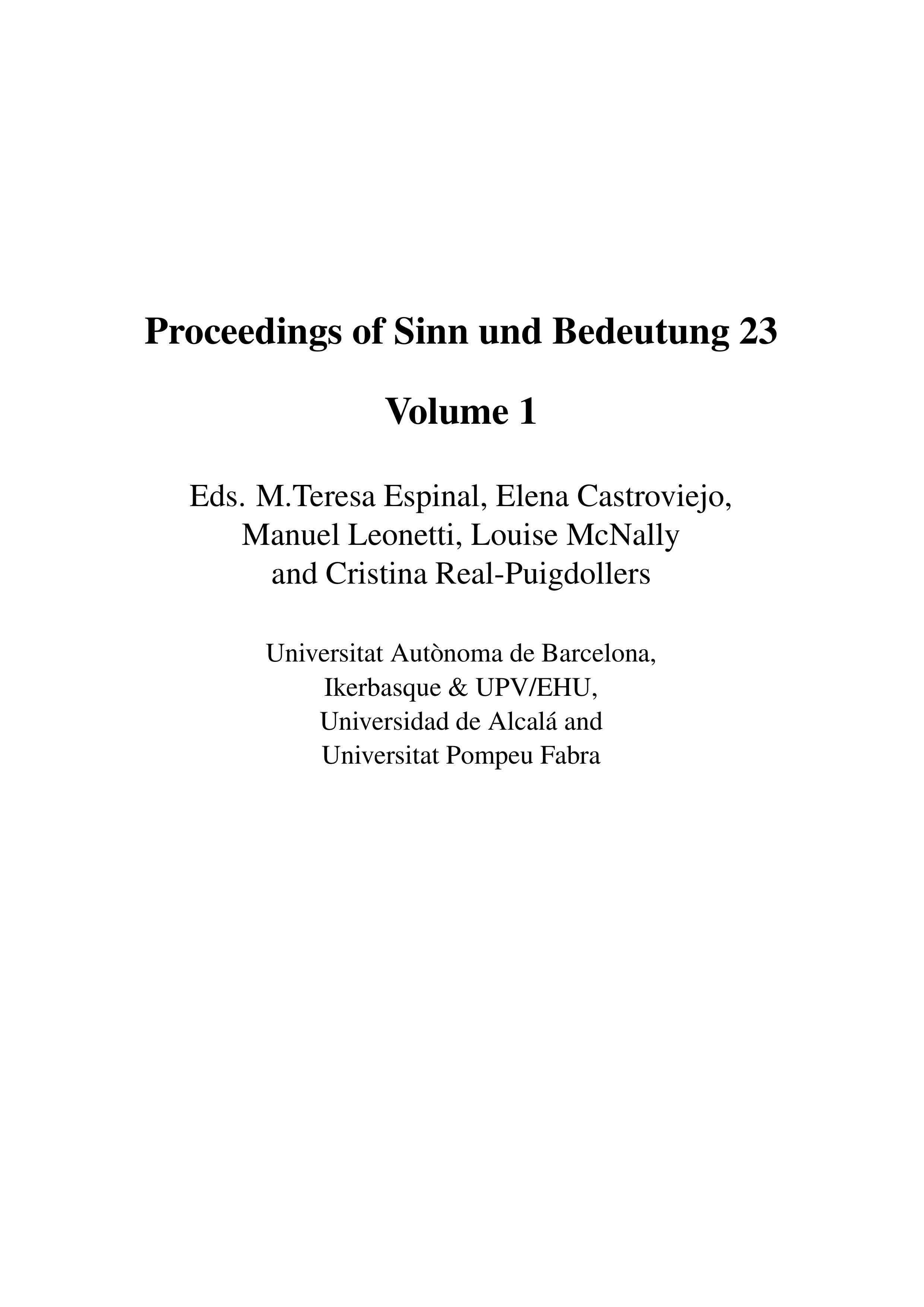 How to Cite
Claus, B. (2019). Framing effects as a semantic puzzle: Putting the alignment-assumption account to a test. Proceedings of Sinn Und Bedeutung, 23(1), 249-266. https://doi.org/10.18148/sub/2019.v23i1.514
Copyright (c) 2019 Berry Claus
This work is licensed under a Creative Commons Attribution 4.0 International License.
https://creativecommons.org/licenses/by/4.0/