Foreword
Patrick Grosz

Luisa Martí

Hazel Pearson

Yasutada Sudo

Sarah Zobel
Abstract
It is a pleasure to present the Proceedings of Sinn und Bedeutung 25 – the first edition of the conference to be held in a virtual format. The main session of SuB25 was co-hosted by University College London and Queen Mary University of London from 3rd–9th September 2020. In addition, there were two special sessions from 1st–2nd September 2020: Gestures and Natural Language: Investigations at the Interface (organized and hosted by the University of Oslo) and the Semantics of Understudied Languages and Semantic Fieldwork (organized and hosted by Queen Mary University of London).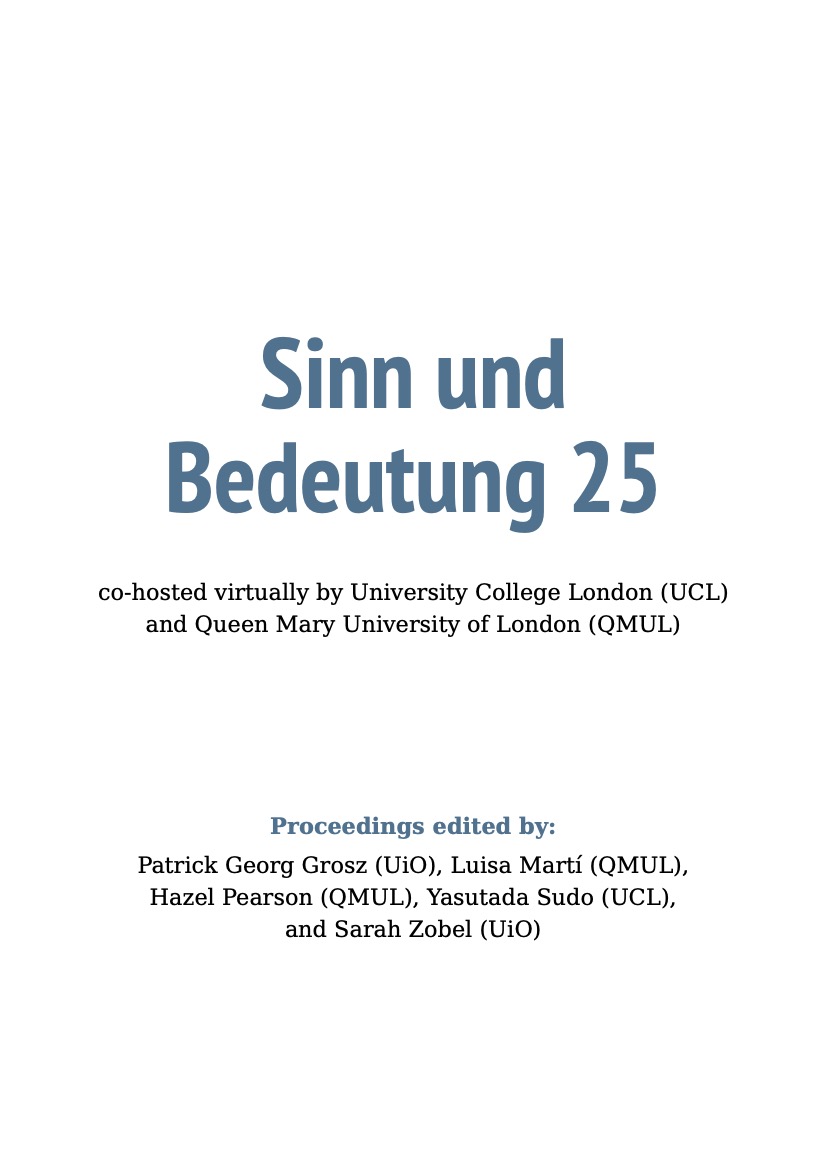 How to Cite
Grosz, P., Martí, L., Pearson, H., Sudo, Y., & Zobel, S. (2021). Foreword. Proceedings of Sinn Und Bedeutung, 25. https://doi.org/10.18148/sub/2021.v25i0.977
Copyright (c) 2021 Patrick Grosz, Luisa Martí, Hazel Pearson, Yasutada Sudo, Sarah Zobel
This work is licensed under a Creative Commons Attribution 4.0 International License.
https://creativecommons.org/licenses/by/4.0/