Zero or minimum degree? Rethinking minimum gradable adjectives
Abstract
This paper examines the class of minimum gradable adjectives (minimum GAs), the standards of whose positive forms are traditionally characterized in terms of minimum degrees. Using profitable as a case study, I argue that their standards are better characterized using zero degrees, which may not be minimum degrees. Moreover, I show that this zero-standard interpretation cannot be derived by existing approaches, and propose that it is derived by a newcompositional mechanism, which also derives the truth conditions of plain comparatives and is different from the one that derives the relative-standard interpretation of a positive form.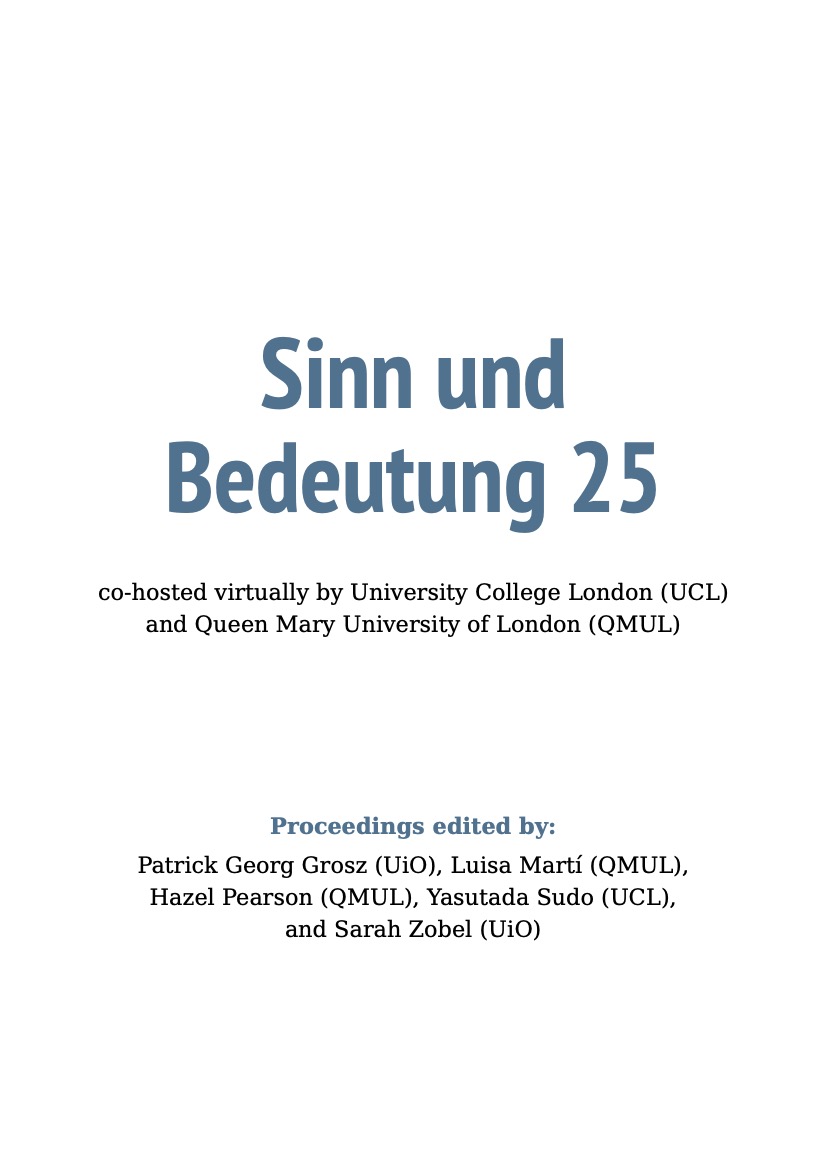 How to Cite
Qing, C. (2021). Zero or minimum degree? Rethinking minimum gradable adjectives. Proceedings of Sinn Und Bedeutung, 25, 733-750. https://doi.org/10.18148/sub/2021.v25i0.964
Copyright (c) 2021 Ciyang Qing
This work is licensed under a Creative Commons Attribution 4.0 International License.
https://creativecommons.org/licenses/by/4.0/