A unique operator for verbal pluractionality and numeral distributivity
Abstract
Cardinal numerals in Seri (isolate, Mexico) are verbs, which, like most verbs in this language, can express pluractionality, i.e. multiplicity of events. I argue that pluractional numerals are interpreted as distributive numerals and give a description of their distributive properties. I propose a fully compositional analysis of pluractionality which can combine with numerals and other verbs to derive the observed effects of each.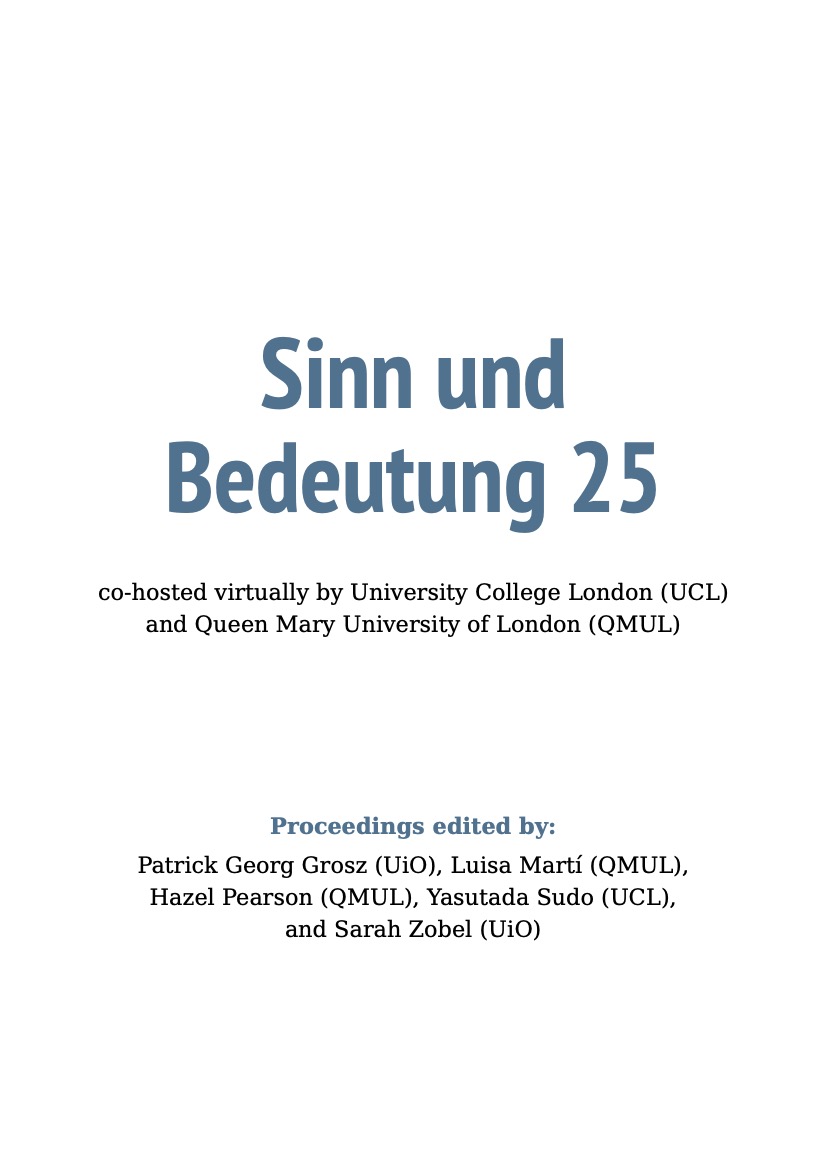 How to Cite
Pasquereau, J. (2021). A unique operator for verbal pluractionality and numeral distributivity. Proceedings of Sinn Und Bedeutung, 25, 702-719. https://doi.org/10.18148/sub/2021.v25i0.962
Copyright (c) 2021 Jérémy Pasquereau
This work is licensed under a Creative Commons Attribution 4.0 International License.
https://creativecommons.org/licenses/by/4.0/