Licensing by Modification: Existential Readings of Bare Plurals in Farsi
Abstract
Dayal (2004b) predicts a language in which bare plurals have more restricted existential readings than bare singulars, 'Hindi-in-reverse', to be impossible. In this paper, I provide novel data, showing that Farsi is, in fact, such a language. Nonetheless, I argue that Dayal's account can be extended to Farsi. I propose that the unexpected pattern arises due tothe special property of Farsi plural marking as a MAX operator. Existential readings of Farsi bare plurals only become available when they are modified. I follow Dayal's (1995) proposal, which takes modifiers to introduce a situation variable. I argue that this proposal, together with the assumption that Farsi bare plurals lack a situation variable, similar to Dayal's suggestion for Italian bare plurals, can explain how the presence of modifiers makes the otherwise unavailable existential reading of Farsi bare plurals available.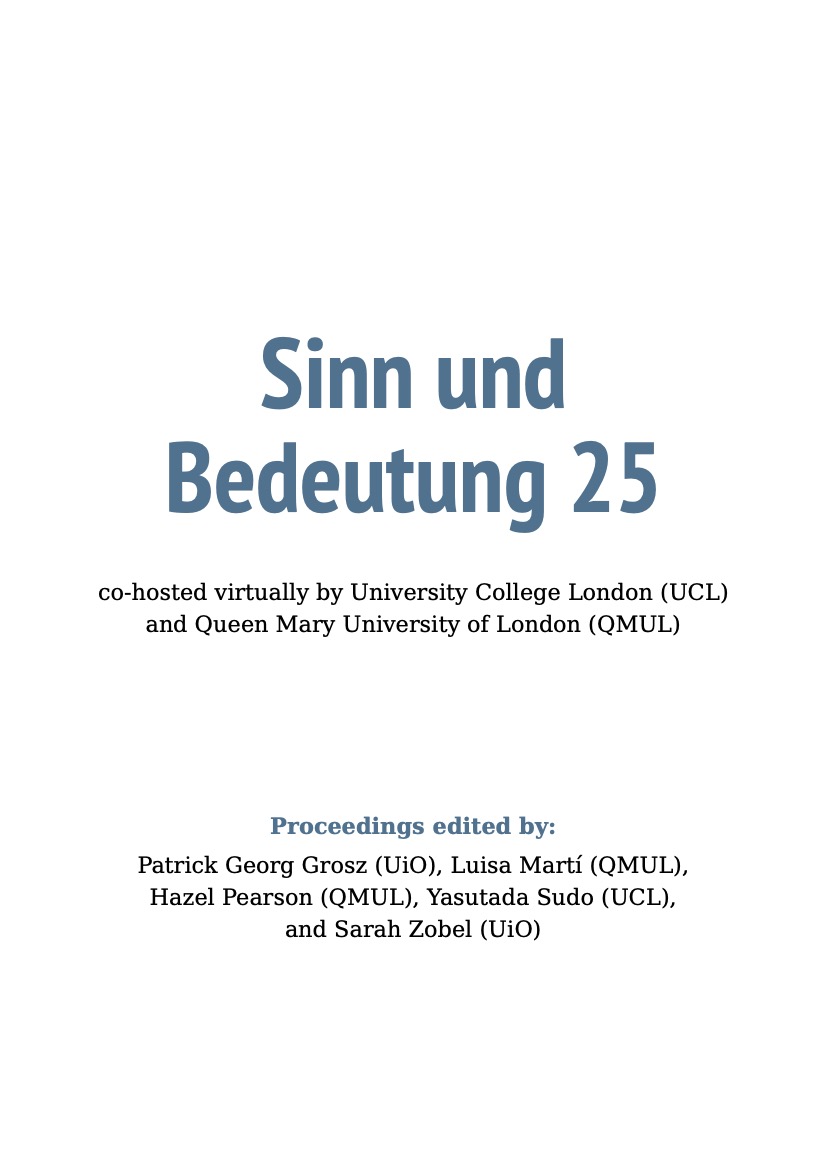 How to Cite
Mirrazi, Z. (2021). Licensing by Modification: Existential Readings of Bare Plurals in Farsi. Proceedings of Sinn Und Bedeutung, 25, 666-683. https://doi.org/10.18148/sub/2021.v25i0.960
Copyright (c) 2021 Zahra Mirrazi
This work is licensed under a Creative Commons Attribution 4.0 International License.
https://creativecommons.org/licenses/by/4.0/