Two types of habituals: Kiowa ingredients of a modular imperfective
Abstract
This paper argues that the Kiowa language (kio) employs two distinct methods of building habituals, each with its own morphological representation. The free adverbial àn is a 'distributive' over events which gives a sense of plurality 'strewn' across the topic time, while the bound adverbial bo:+ is a durative expressing an event that lasts the entire topic time. Thesemethods of imperfectivity are proposed as complementary in the literature, but the Kiowa facts show that the components of the imperfective are modular.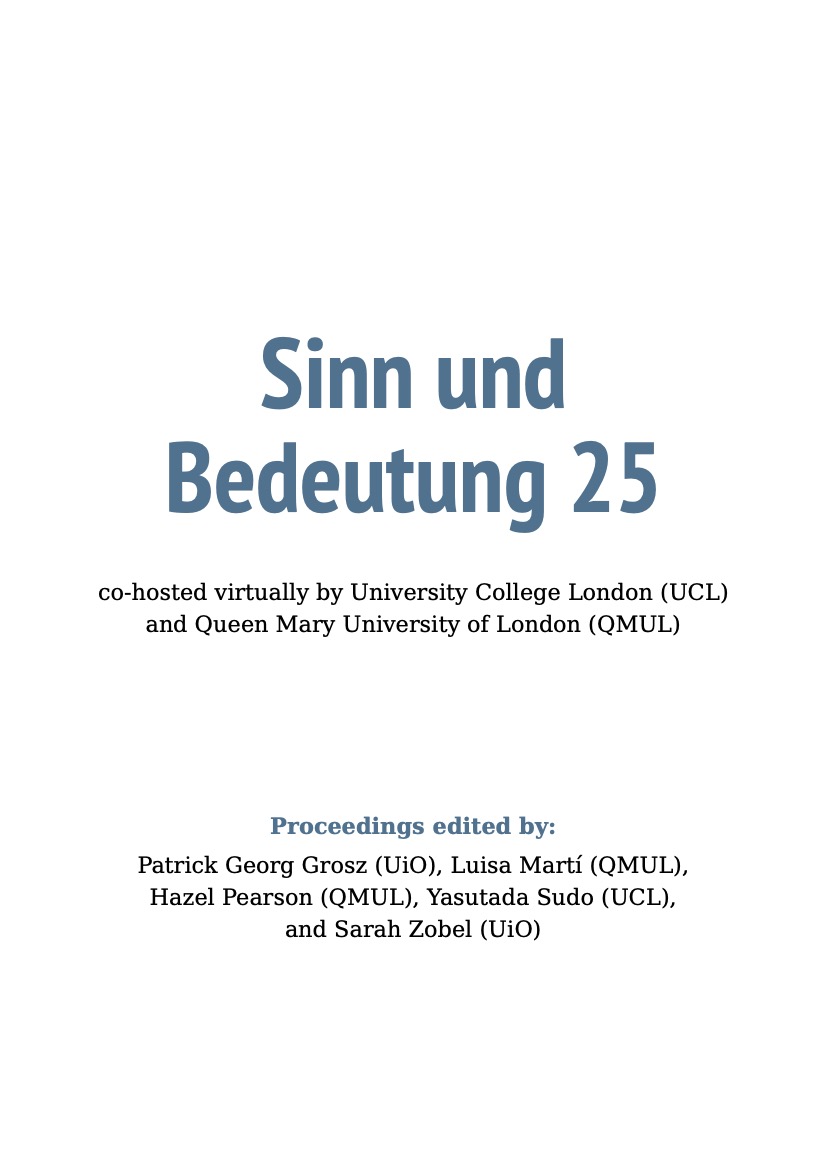 How to Cite
McKenzie, A. (2021). Two types of habituals: Kiowa ingredients of a modular imperfective. Proceedings of Sinn Und Bedeutung, 25, 636-647. https://doi.org/10.18148/sub/2021.v25i0.958
Copyright (c) 2021 Andrew McKenzie
This work is licensed under a Creative Commons Attribution 4.0 International License.
https://creativecommons.org/licenses/by/4.0/