A superlinguistics of hyperlink 'pointing'
Jeremy Kuhn

Louis-Marie Lorin
Abstract
We present a 'superlinguistic' analysis of hyperlinks, building on parallels with cospeech pointing gestures. We show that one is able to give acceptability judgments for hyperlink placement and use, allowing us to define a precise syntax and semantics of hyperlinks. We show that these patterns interact with core linguistic systems, including constituent structure, semantic type, veridicality, and information structure.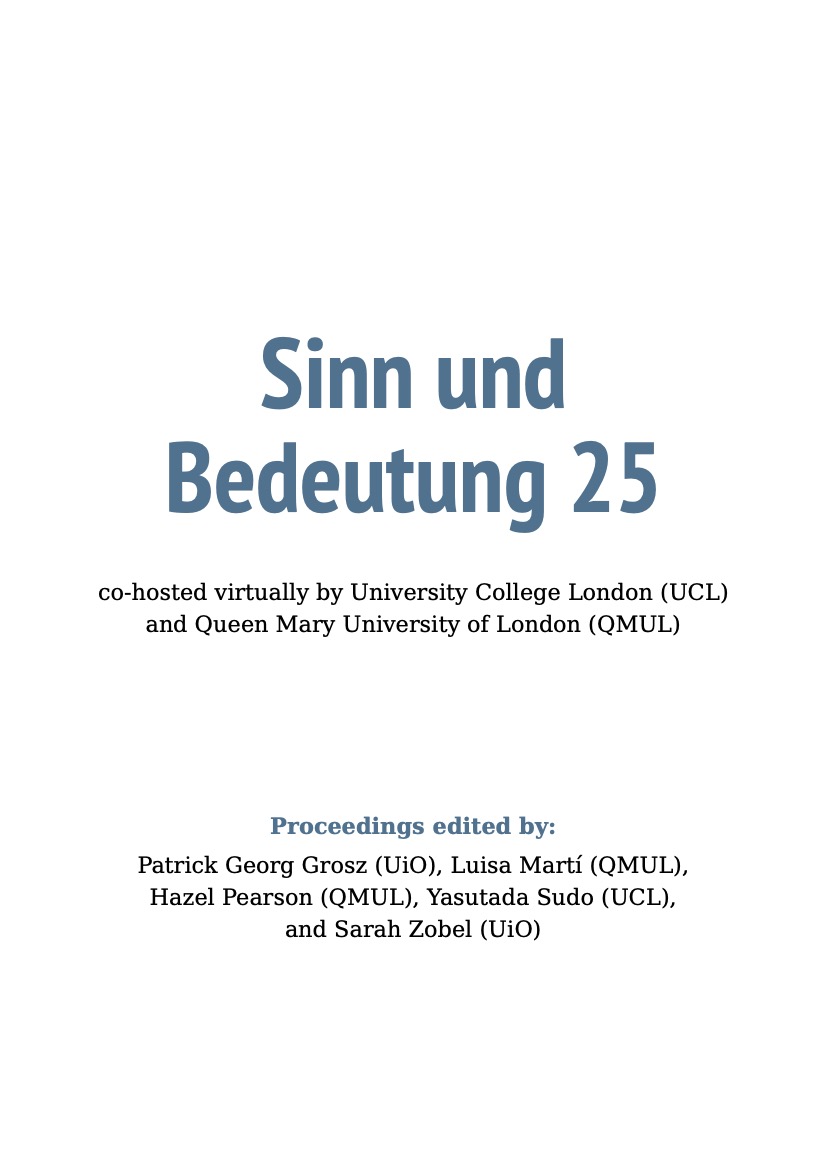 How to Cite
Kuhn, J., & Lorin, L.-M. (2021). A superlinguistics of hyperlink 'pointing'. Proceedings of Sinn Und Bedeutung, 25, 533-544. https://doi.org/10.18148/sub/2021.v25i0.952
Copyright (c) 2021 Jeremy Kuhn, Louis-Marie Lorin
This work is licensed under a Creative Commons Attribution 4.0 International License.
https://creativecommons.org/licenses/by/4.0/