The role of visual cues in detecting irony
Beatrice Giustolisi

Francesca Panzeri
Abstract
We present four studies that aimed at investigating the contribution of purely visual cues for the detection of irony. In Study 1-3, we presented, without any preceding context, remarks (criticisms and compliments) uttered with sincere and with ironic intent, in three modalities: in the V modality participants could read the comment and see speakers' facial expressions and bodily movements; in the A modality they could only hear the audio tracks of the uttered sentences; in the VA modality, both visual and auditory information were present. We found that purely visual cues were sufficient to discriminate the ironic intent of the speakers. In Study 4 we presented comments in the V modality, without showing the content of the remark: Accuracy in the detection of sarcasm dropped. We discuss that irony in Study 1-3 might have been recognized indirectly, by comparing the polarity of the remark with the polarity of the actors' attitude, and we interpret Study 4 data as casting some doubts on the idea that there exist visual cues that specifically convey the speaker's ironic intent.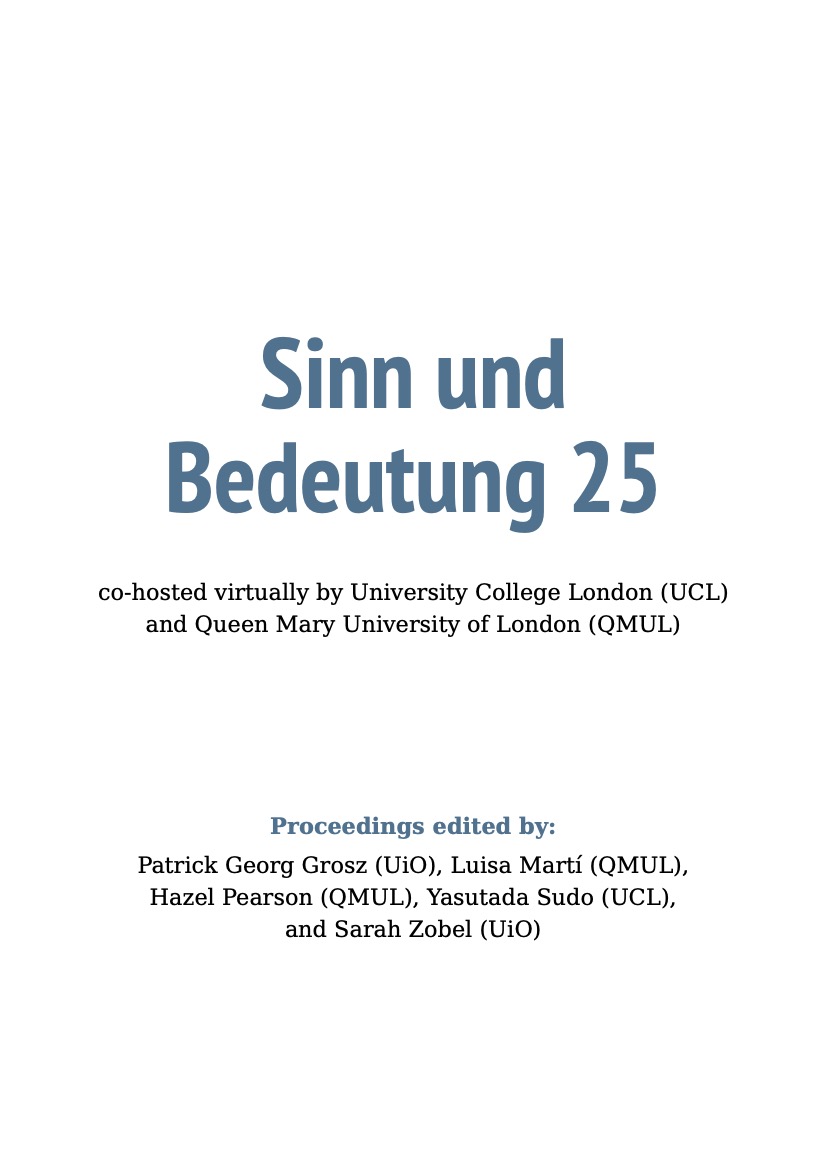 How to Cite
Giustolisi, B., & Panzeri, F. (2021). The role of visual cues in detecting irony. Proceedings of Sinn Und Bedeutung, 25, 292-306. https://doi.org/10.18148/sub/2021.v25i0.938
Copyright (c) 2021 Beatrice Giustolisi, Francesca Panzeri
This work is licensed under a Creative Commons Attribution 4.0 International License.
https://creativecommons.org/licenses/by/4.0/