Homogeneity and universal quantification in embedded questions
Dominique Blok

Jordan Chark
Abstract
Based on experiments carried out in three languages (German, Dutch, Ulster English) we provide evidence for the claims that question-internal universal quantifiers (who all) can be made at-issue and collapse homogeneity in embedded contexts. We show that these question quantifying particles can be accounted for in a domain restriction analysis (Brisson, 2003). Couched within the account of homogeneity provided in Kriz and Spector (2020), homogeneity removal follows as a result of these particles flattening the alternatives which enter into the computation of homogeneity.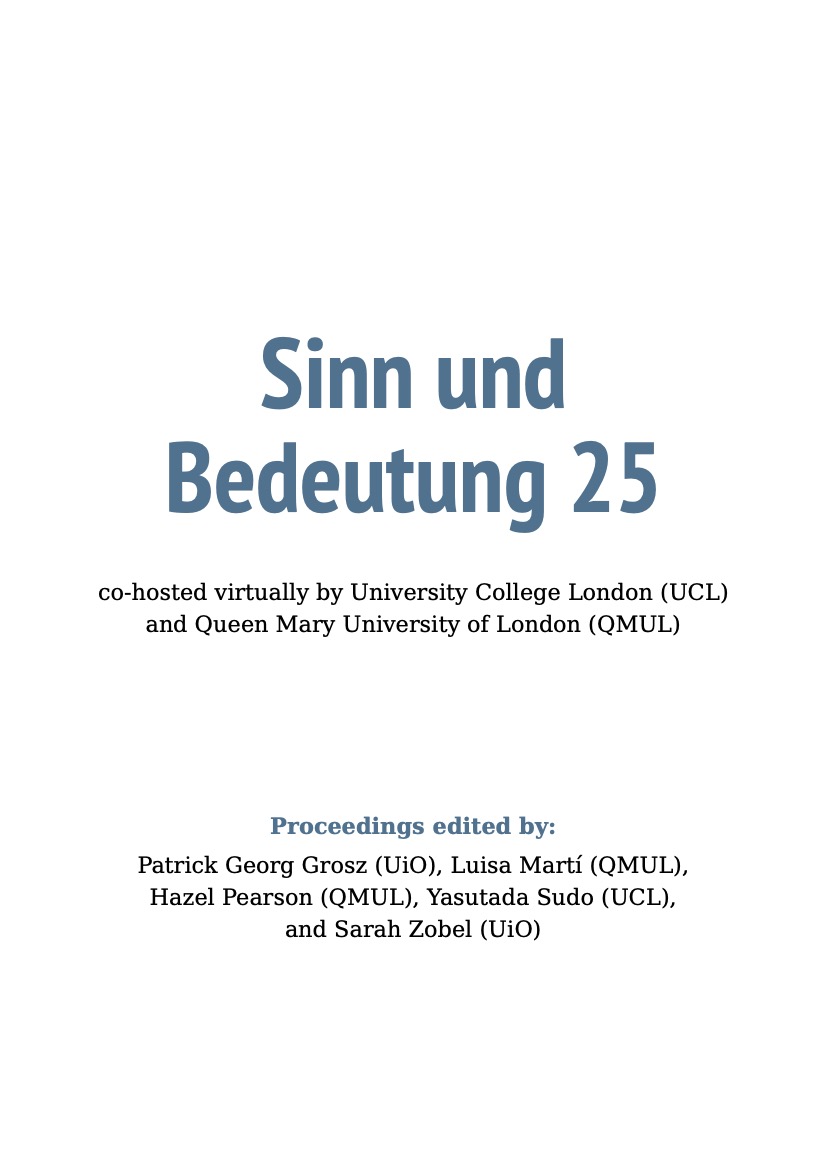 How to Cite
Blok, D., & Chark, J. (2021). Homogeneity and universal quantification in embedded questions. Proceedings of Sinn Und Bedeutung, 25, 148-168. https://doi.org/10.18148/sub/2021.v25i0.929
Copyright (c) 2021 Dominique Blok, Jordan Chark
This work is licensed under a Creative Commons Attribution 4.0 International License.
https://creativecommons.org/licenses/by/4.0/