Contiguity and membership and the typology of collective nouns
Abstract
In the semantics of human collective nouns there are two mechanisms at work, leading to distinct types of collectivity. The collectivity of 'crowds' is based on the contiguity of its elements, while the contiguity of 'clubs' is based on membership in a social institution. This proposal strengthens and unifies earlier proposals about the nature and typology of collective nouns; it accounts for a range of new and old observations about the variety of collective nouns and it connects to recent insights in the study of collective reference more generally.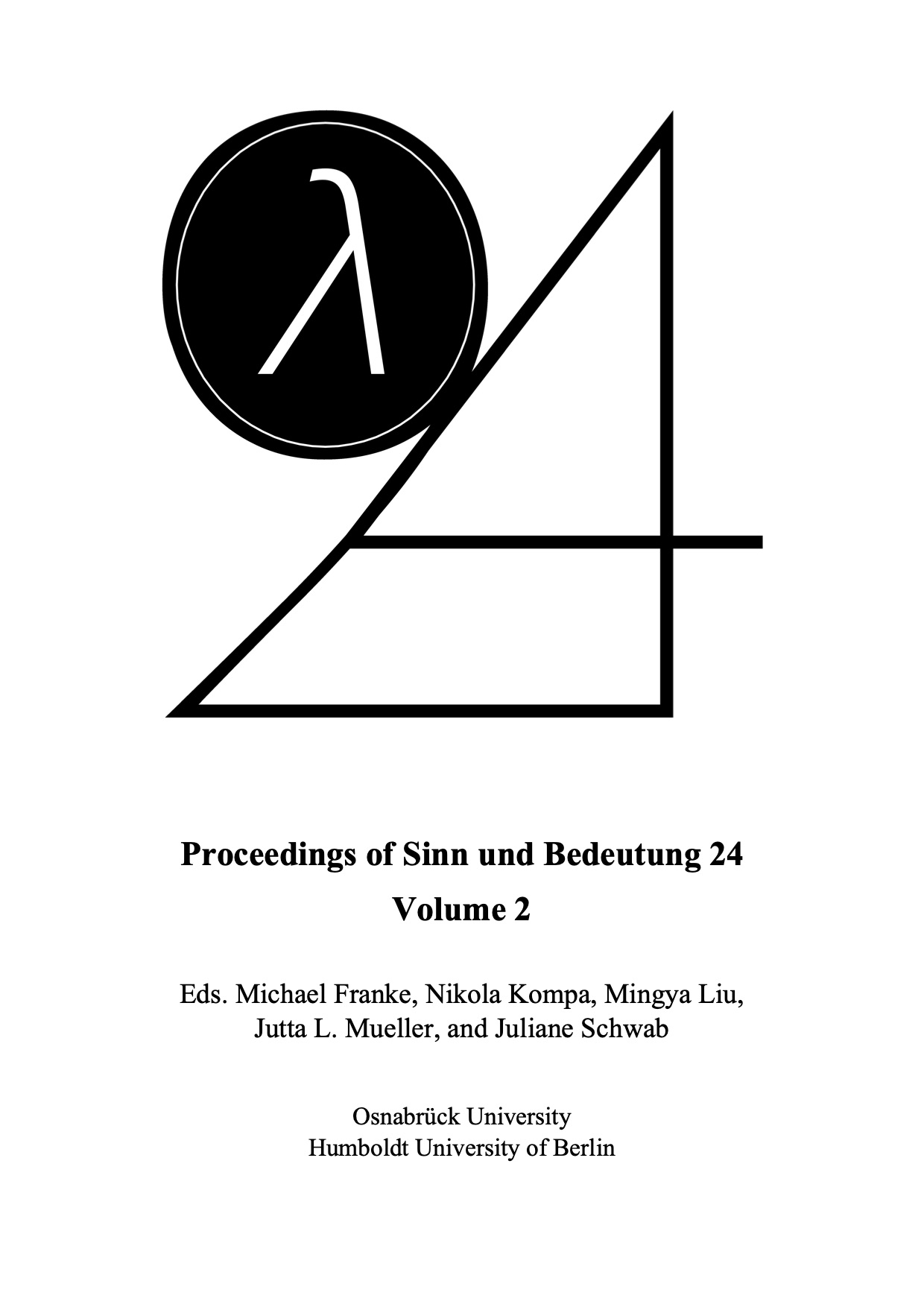 How to Cite
Zwarts, J. (2020). Contiguity and membership and the typology of collective nouns. Proceedings of Sinn Und Bedeutung, 24(2), 539-554. https://doi.org/10.18148/sub/2020.v24i2.915
Copyright (c) 2020 Joost Zwarts
This work is licensed under a Creative Commons Attribution 4.0 International License.
https://creativecommons.org/licenses/by/4.0/