Verbal negation
Abstract
While it is well–known that negation has various behaviours, I focus here on verbal negation, a constituent negation acting on verbs. I show that propositional negation and verbal negation are barely distinguishable at matrix level, but that a real semantic difference is brought out in certain linguistic contexts, including direct perception reports. I link verbal negation with counter–expectation and active inaction, thus generalising previous accounts on negated infinitives in direct perception reports. I then propose a formalisation in a recent event semantics framework. Finally I explore how these ideas relate with previous studies in two languages featuring several negation forms: Korean and Bengali.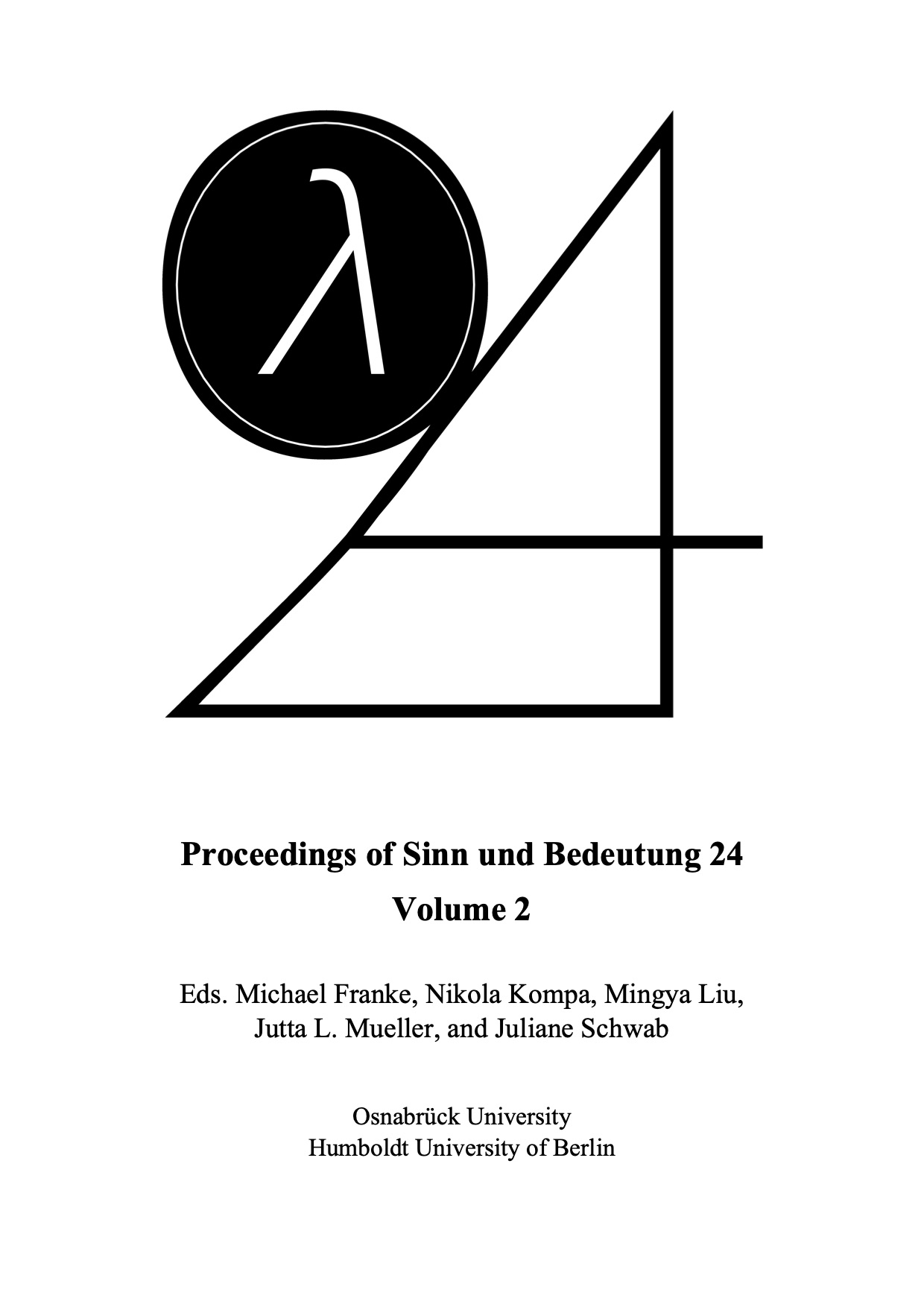 How to Cite
Zaradzki, L. (2020). Verbal negation. Proceedings of Sinn Und Bedeutung, 24(2), 485-502. https://doi.org/10.18148/sub/2020.v24i2.911
Copyright (c) 2020 Léo Zaradzki
This work is licensed under a Creative Commons Attribution 4.0 International License.
https://creativecommons.org/licenses/by/4.0/