Challenging the presuppositions of questions: the case of ba-interrogatives
Abstract
This paper investigates the use of the Mandarin discourse particle ba in polar questions and wh-questions. With the introduction of a set of new scenarios where ba-interrogatives are (in-)felicitous, the paper shows that (i) ba-attached questions are typically used to challenge the presupposition of a contextually salient Question Under Discussion (henceforth QUD), and (ii) ba is particularly sensitive to the commitments from the addressee. These findings support the presence of a hierarchical discourse structure (Büring, 2003; Roberts, 1996), and the various components in the context.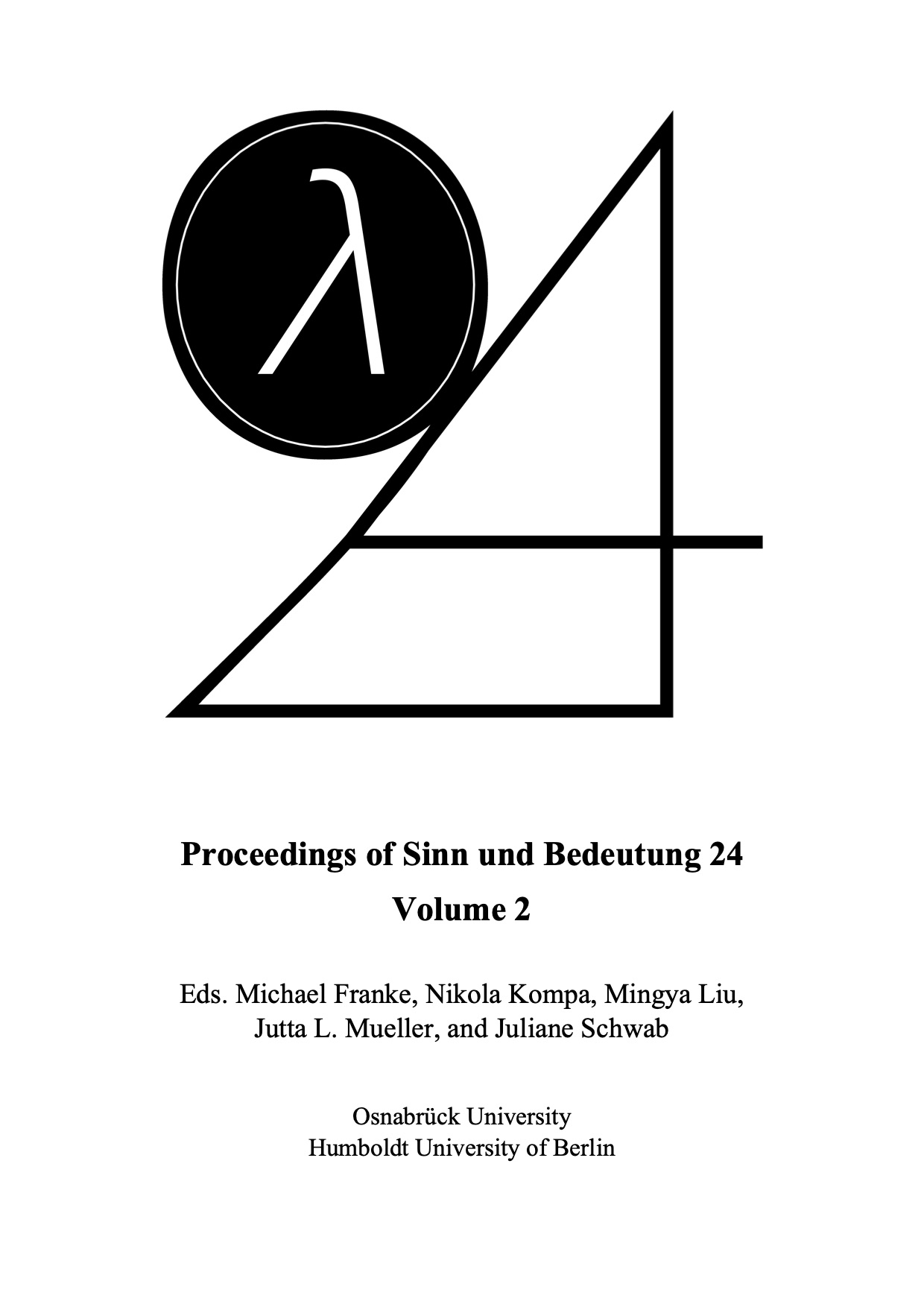 How to Cite
Yuan, X. (2020). Challenging the presuppositions of questions: the case of ba-interrogatives. Proceedings of Sinn Und Bedeutung, 24(2), 469-484. https://doi.org/10.18148/sub/2020.v24i2.910
Copyright (c) 2020 Xuetong Yuan
This work is licensed under a Creative Commons Attribution 4.0 International License.
https://creativecommons.org/licenses/by/4.0/