Implying or implicating not both in declaratives and interrogatives
Abstract
Both disjunctive assertions and disjunctive questions can imply "not both", i.e., that only one of the disjuncts is true. For assertions this is known to be part of what the speaker means (e.g., an implicature), whereas for questions this is instead a presupposition. This puzzle is challenging for predominant pragmatic and grammatical accounts of exhaustivity in the literature. This paper outlines a solution based on Attentional Pragmatics combined with (other) general pragmatic principles.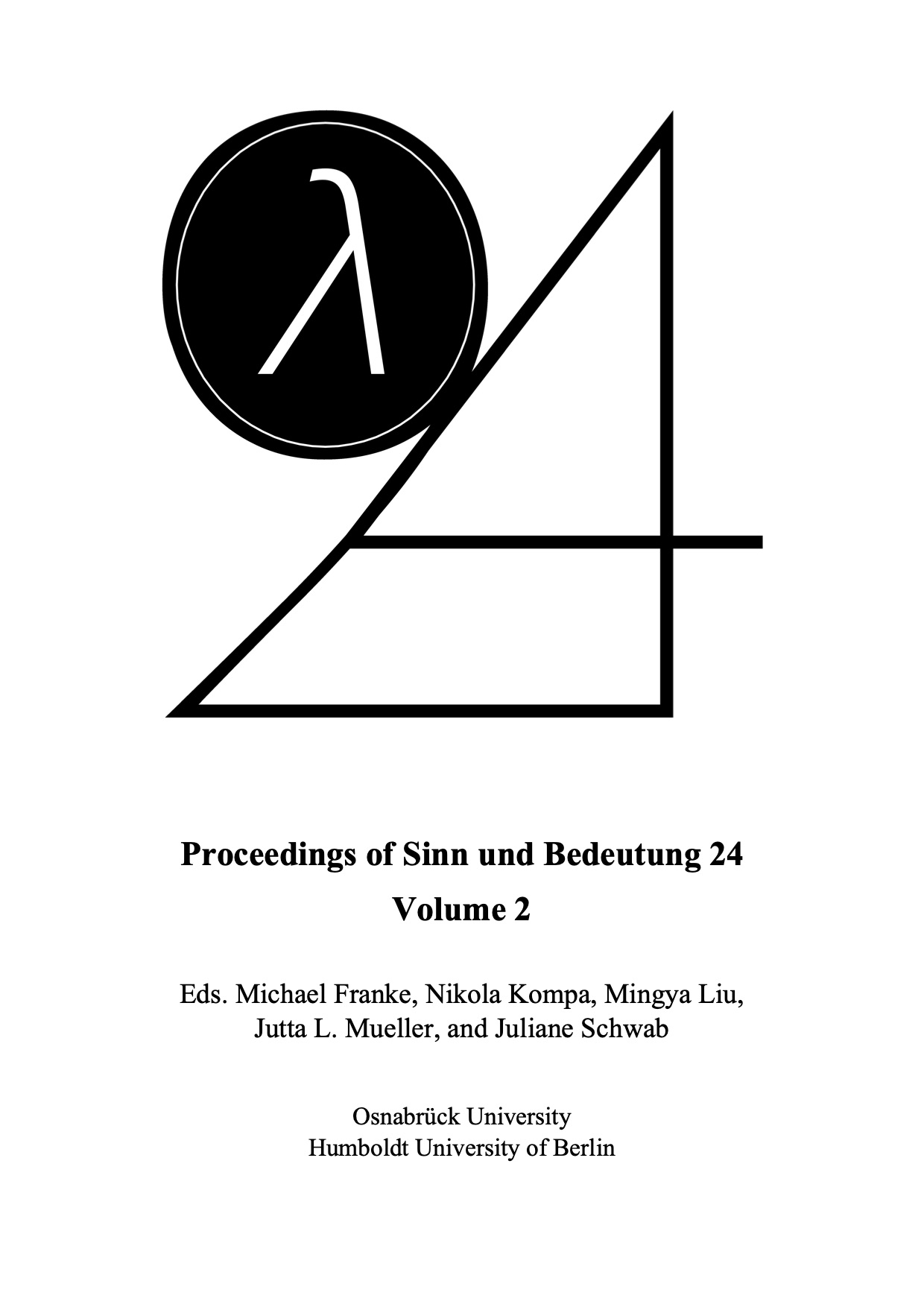 How to Cite
Westera, M. (2020). Implying or implicating not both in declaratives and interrogatives. Proceedings of Sinn Und Bedeutung, 24(2), 423-438. https://doi.org/10.18148/sub/2020.v24i2.906
Copyright (c) 2020 Matthijs Westera
This work is licensed under a Creative Commons Attribution 4.0 International License.
https://creativecommons.org/licenses/by/4.0/