Eliminating EARLIEST: a general semantics for before and after
Abstract
Despite recent proposals, there are still empirical gaps in the study of the semantics of temporal relations, including the precise truth conditions of before and after constructions. Theoretically, there is disagreement about whether the constructions involve aspectual coercion operators, like EARLIEST, that privilege certain bounds over others (Beaver and Condoravdi, 2003; Condoravdi, 2010); or whether non-veridical interpretations of before constructions are the result of intensionality or semantic underspecification (Krifka, 2010b). In this paper, I focus on the truth conditions of before and after constructions as they are conditioned by different aspectual classes across languages, and propose a reformulation of the semantics of before and after that characterizes them as antonymic in a particular way inspired by the treatment of comparatives in the degree-semantic literature. I argue that the result is a more empirically comprehensive and explanatory theory of relations between ordered plurals in general.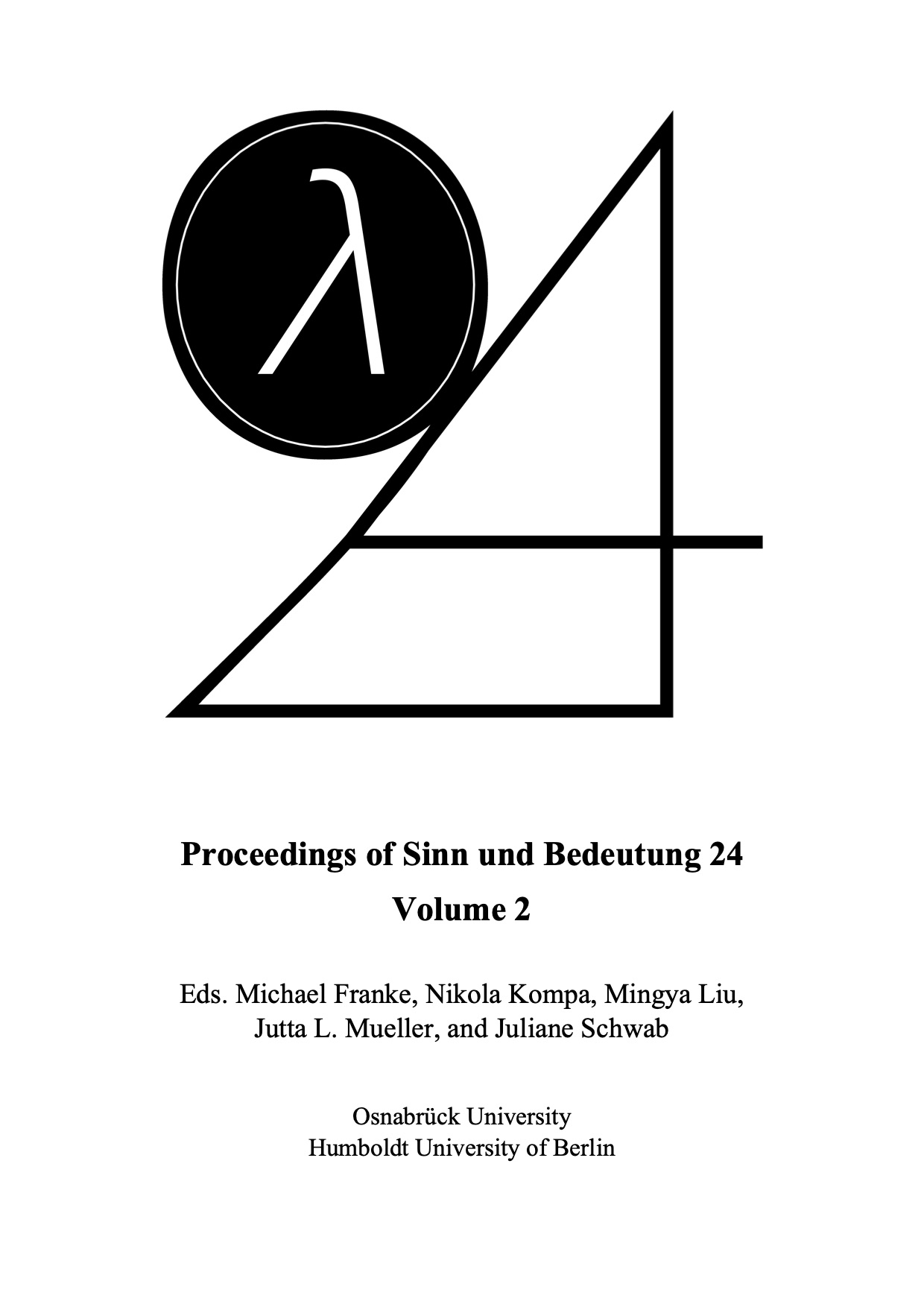 How to Cite
Rett, J. (2020). Eliminating EARLIEST: a general semantics for before and after. Proceedings of Sinn Und Bedeutung, 24(2), 201-218. https://doi.org/10.18148/sub/2020.v24i2.893
Copyright (c) 2020 Jessica Rett
This work is licensed under a Creative Commons Attribution 4.0 International License.
https://creativecommons.org/licenses/by/4.0/