Extent scales are licensed by atomic Incremental Theme objects: evidence from begin DP
Abstract
Dynamic event predicates denote ordered change in some scalar property corresponding to the theme participant. In particular, Change of State predicates map onto property scales (e.g. TEMPERATURE), while Incremental Theme predicates are measured out by the extent of their objects. In terms of VP composition, Rappaport Hovav (2008) proposes that property scales are hard-wired into the lexical semantics of verbs (e.g. heat), whereas extent scales are licensed by Incremental Theme objects. In this paper, I provide new evidence for this hypothesis. The relevant data come from VPs like begin the book, which have only an underspecified Incremental Theme reading. I then turn to examples like begin eight films, which are obligatorily distributive. I use this fact to argue for an even stronger hypothesis: extent scales are licensed by atomic Incremental Themes.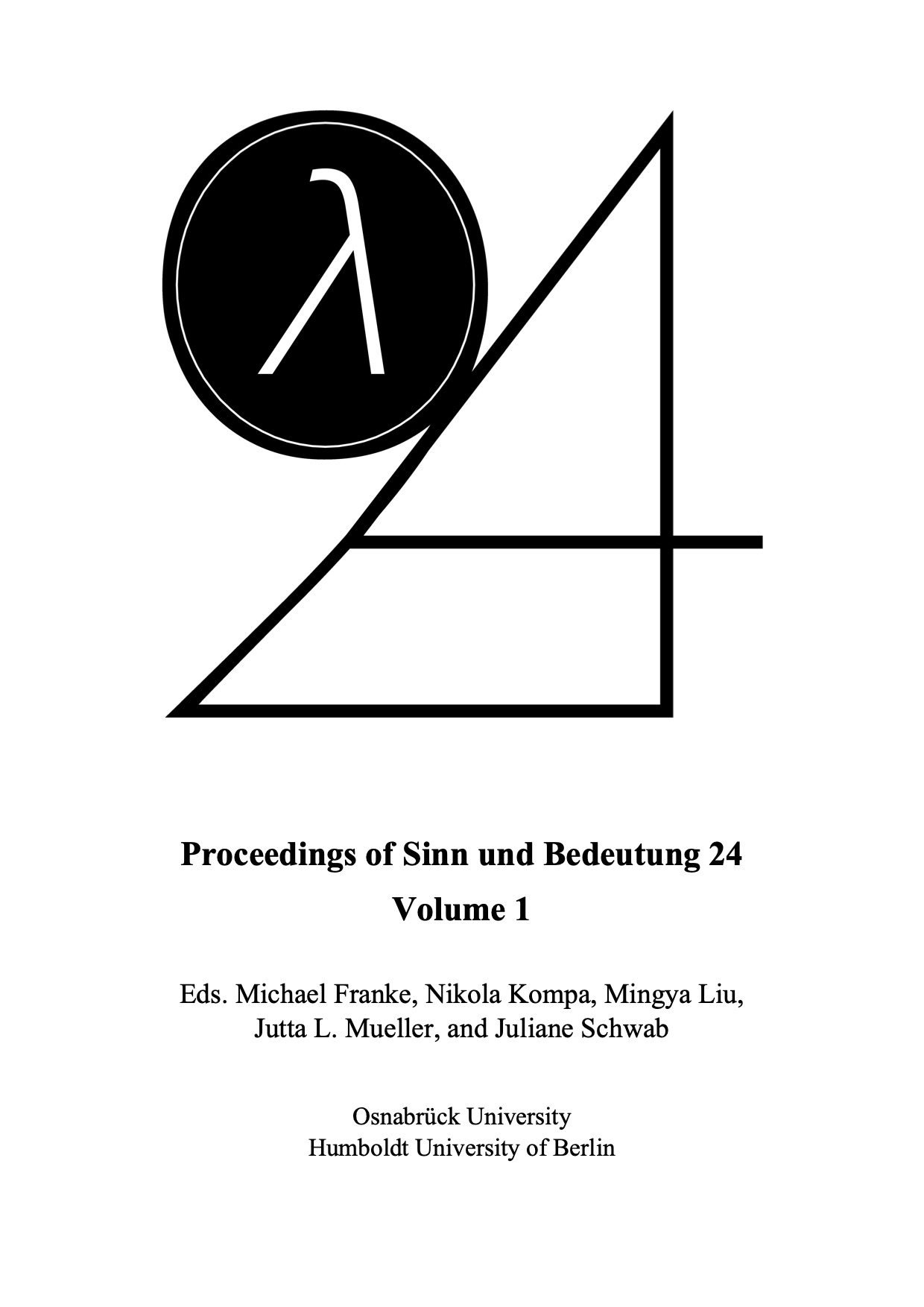 How to Cite
Kwapiszewski, A. (2020). Extent scales are licensed by atomic Incremental Theme objects: evidence from begin DP. Proceedings of Sinn Und Bedeutung, 24(1), 482-496. https://doi.org/10.18148/sub/2020.v24i1.879
Copyright (c) 2020 Arkadiusz Kwapiszewski
This work is licensed under a Creative Commons Attribution 4.0 International License.
https://creativecommons.org/licenses/by/4.0/