How to trivialize uniqueness
Abstract
A new unified account for anaphoric and non-anaphoric (attributively used) definite descriptions is proposed that avoids making use of lexical ambiguities and the notion of minimal situations.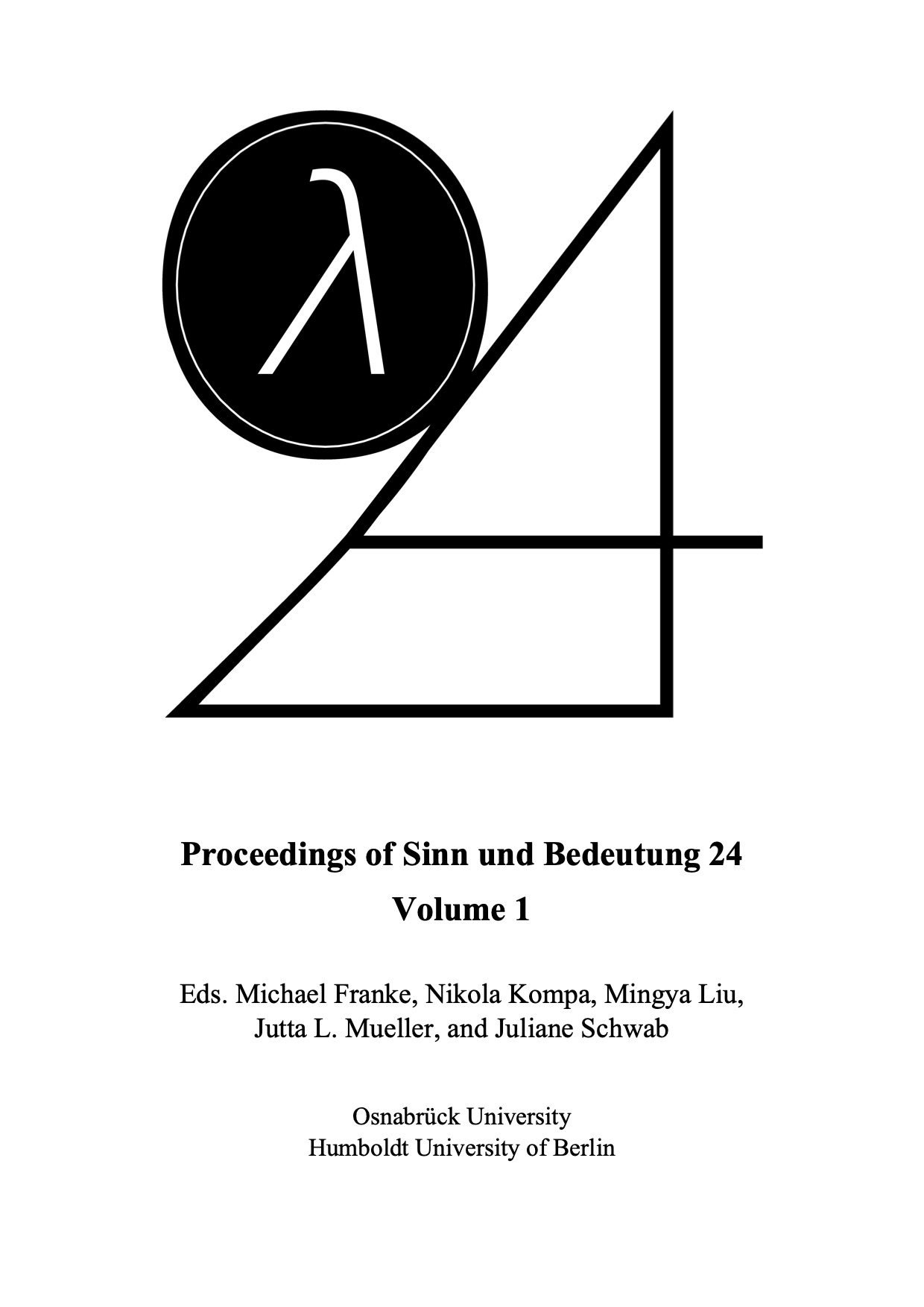 How to Cite
Köpping, J. (2020). How to trivialize uniqueness. Proceedings of Sinn Und Bedeutung, 24(1), 429-446. https://doi.org/10.18148/sub/2020.v24i1.876
Copyright (c) 2020 Jan Köpping
This work is licensed under a Creative Commons Attribution 4.0 International License.
https://creativecommons.org/licenses/by/4.0/