Experimenting with subject alternatives for analysing generic sentences
Arnold Kochari

Robert van Rooij

Katrin Schulz
Abstract
In this paper we argue that for the (probabilistic) interpretation of generic sentences of the form 'Gs are f ' alternative groups, or kinds, of G play an important role. We describe the results of some experiments that empirically test this use of alternatives.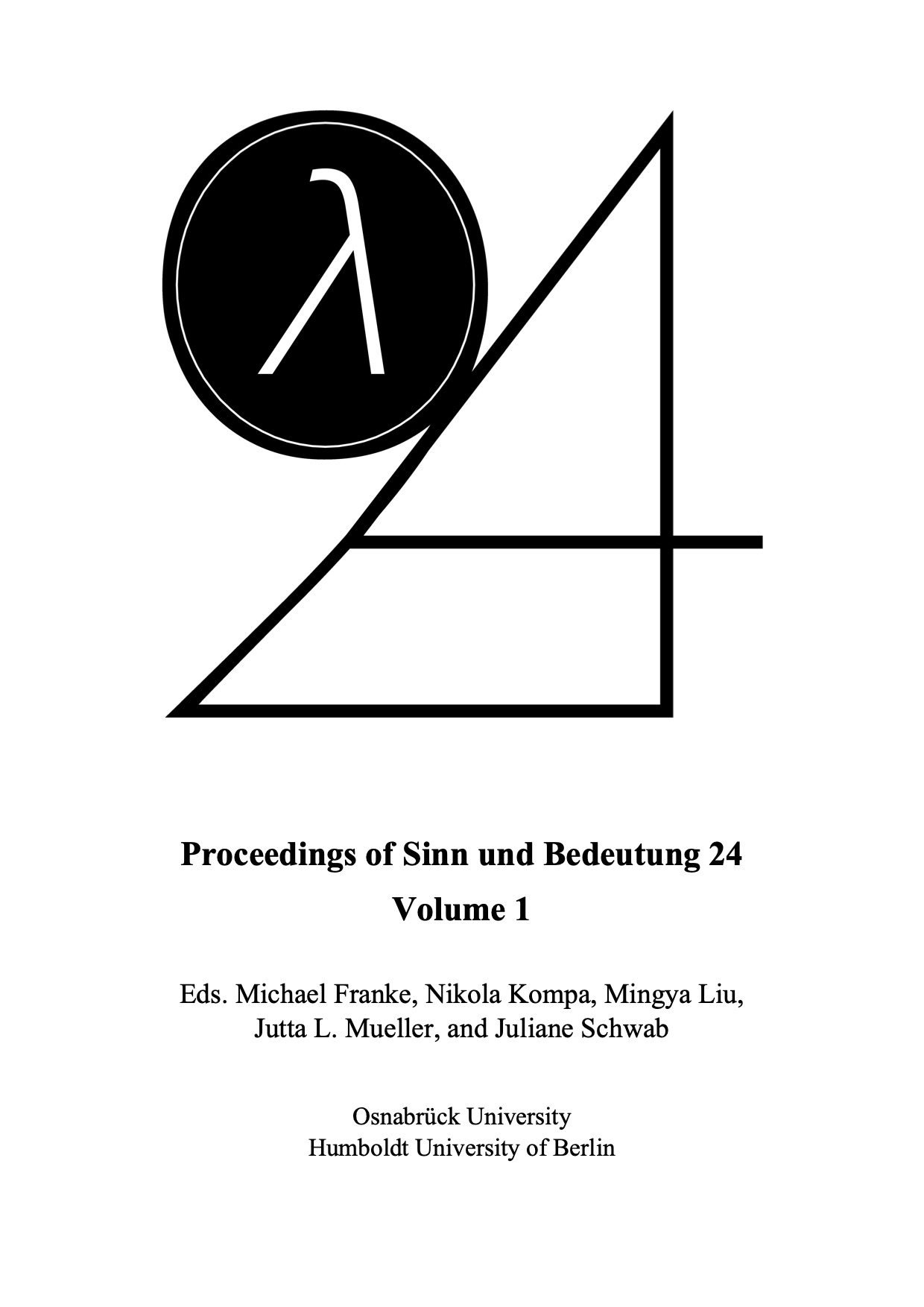 How to Cite
Kochari, A., van Rooij, R., & Schulz, K. (2020). Experimenting with subject alternatives for analysing generic sentences. Proceedings of Sinn Und Bedeutung, 24(1), 411-428. https://doi.org/10.18148/sub/2020.v24i1.875
Copyright (c) 2020 Arnold Kochari, Robert van Rooij, Katrin Schulz
This work is licensed under a Creative Commons Attribution 4.0 International License.
https://creativecommons.org/licenses/by/4.0/