Restriction on evidence in evidentiality: the part-whole relation between situations
Abstract
Evidentials are traditionally defined as linguistic expressions that designate the specific type of evidence that the speaker has for the utterance (Willett, 1988; Aikhenvald, 2004). This paper deals with three indirect evidentials, the English adverb apparently, raising verb seem, and the Japanese auxiliary yooda. These three evidentials are not always felicitous even if the speaker has indirect evidence. This means that some semantic restriction is at work, in- dependent of evidence-type specification. This paper raises empirical problems for previous studies on evidence encoded by evidentials (McCready and Ogata, 2007; McCready, 2014; Takubo, 2009; Krawczyk, 2012; Davis and Hara, 2014; Hirayama, to appear), and proposes an alternative account based on situation semantics (Kratzer, 2012; Elbourne, 2013).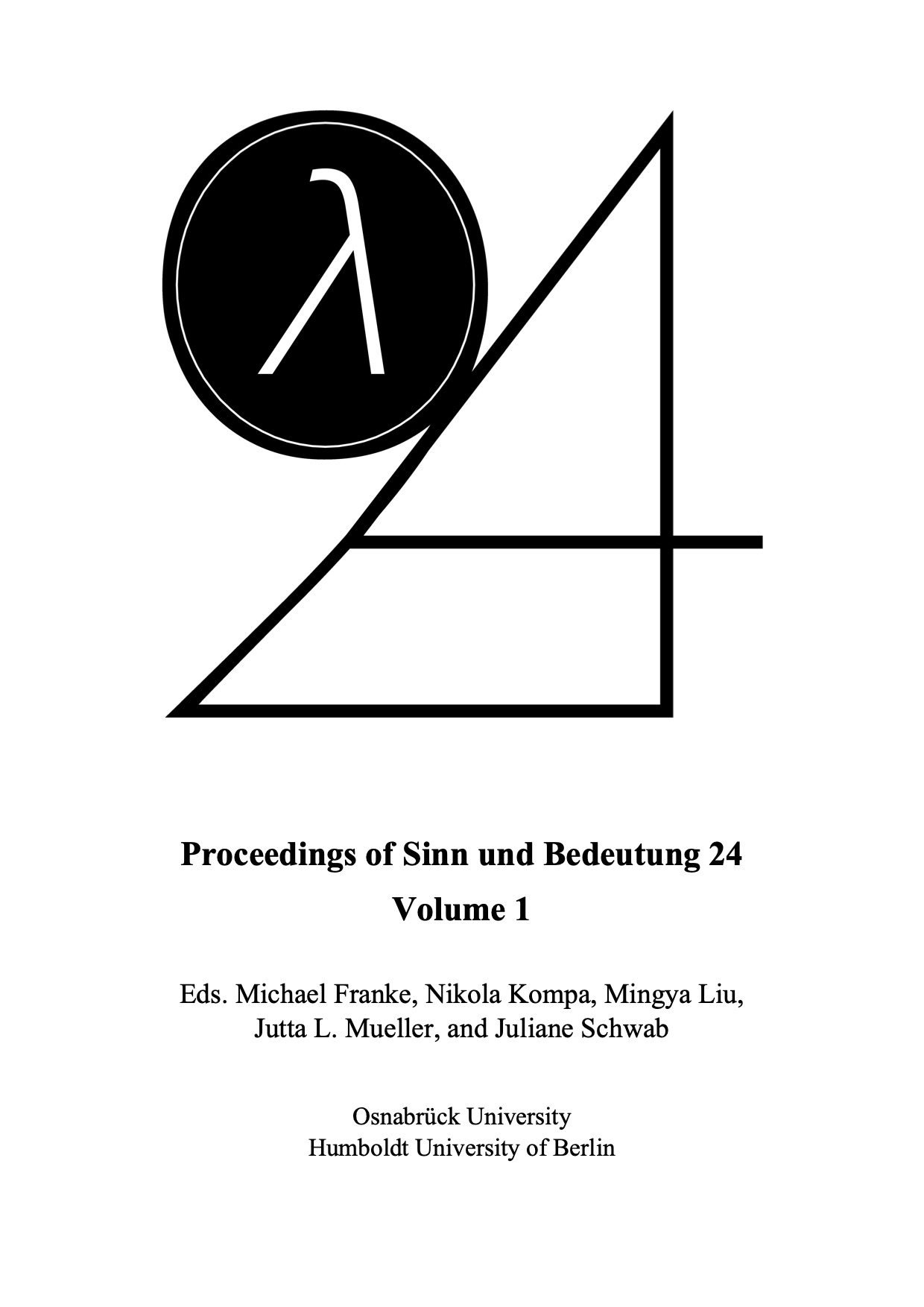 How to Cite
Hirayama, Y. (2020). Restriction on evidence in evidentiality: the part-whole relation between situations. Proceedings of Sinn Und Bedeutung, 24(1), 341-358. https://doi.org/10.18148/sub/2020.v24i1.871
Copyright (c) 2020 Yuto Hirayama
This work is licensed under a Creative Commons Attribution 4.0 International License.
https://creativecommons.org/licenses/by/4.0/