Swarms and degrees – two experiments on Slavic swarm constructions
Mojmír Dočekal

Iveta Šafratová
Abstract
The paper discusses the results of two experiments on Czech swarm-constructions. The results are interpreted in the degree approach to swarms (Hoeksema, 2009). Furthermore, some polarity constraints on swarms are clarified and described as a special case of degree positive polarity items.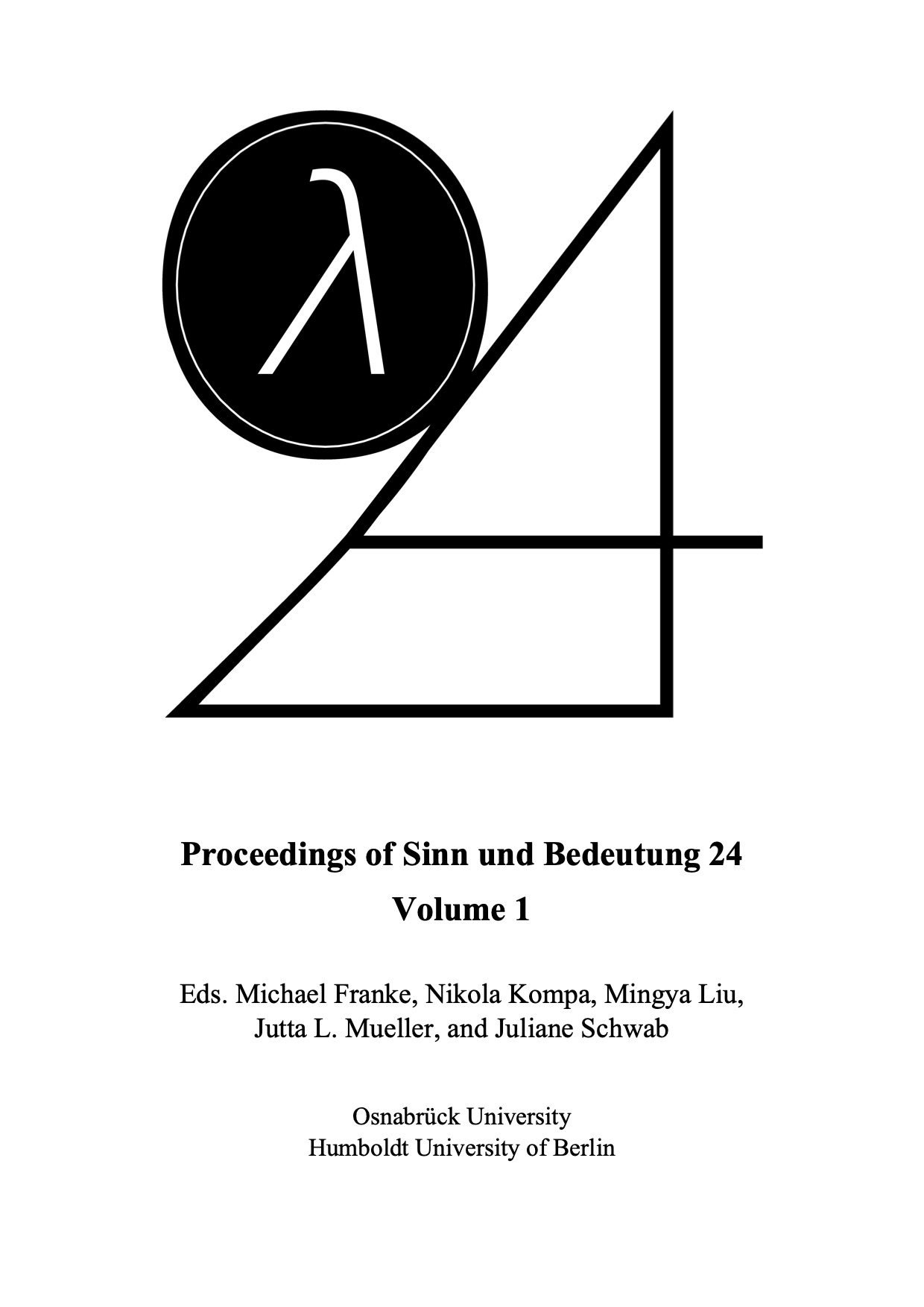 How to Cite
Dočekal, M., & Šafratová, I. (2020). Swarms and degrees – two experiments on Slavic swarm constructions. Proceedings of Sinn Und Bedeutung, 24(1), 126-142. https://doi.org/10.18148/sub/2020.v24i1.857
Copyright (c) 2020 Mojmír Dočekal, Iveta Šafratová
This work is licensed under a Creative Commons Attribution 4.0 International License.
https://creativecommons.org/licenses/by/4.0/