Expected value of conditionals and expected utility: A probabilistic account of conditional evaluative constructions
Abstract
This paper develops a probabilistic account of the Korean conditional evaluative construction that conveys obligation, which is expressed in terms of a conditional and an evaluative predicate. Assuming that conditionals denote the degree of support for the consequent given the antecedent and that evaluative predicates are measure functions that return the utility value of a given world argument, the compositional semantics of the construction at hand gives rise to an expected utility-based semantics of deontic modality. I point out its relevance to decision theory and further offer a principled solution the problem of supererogation.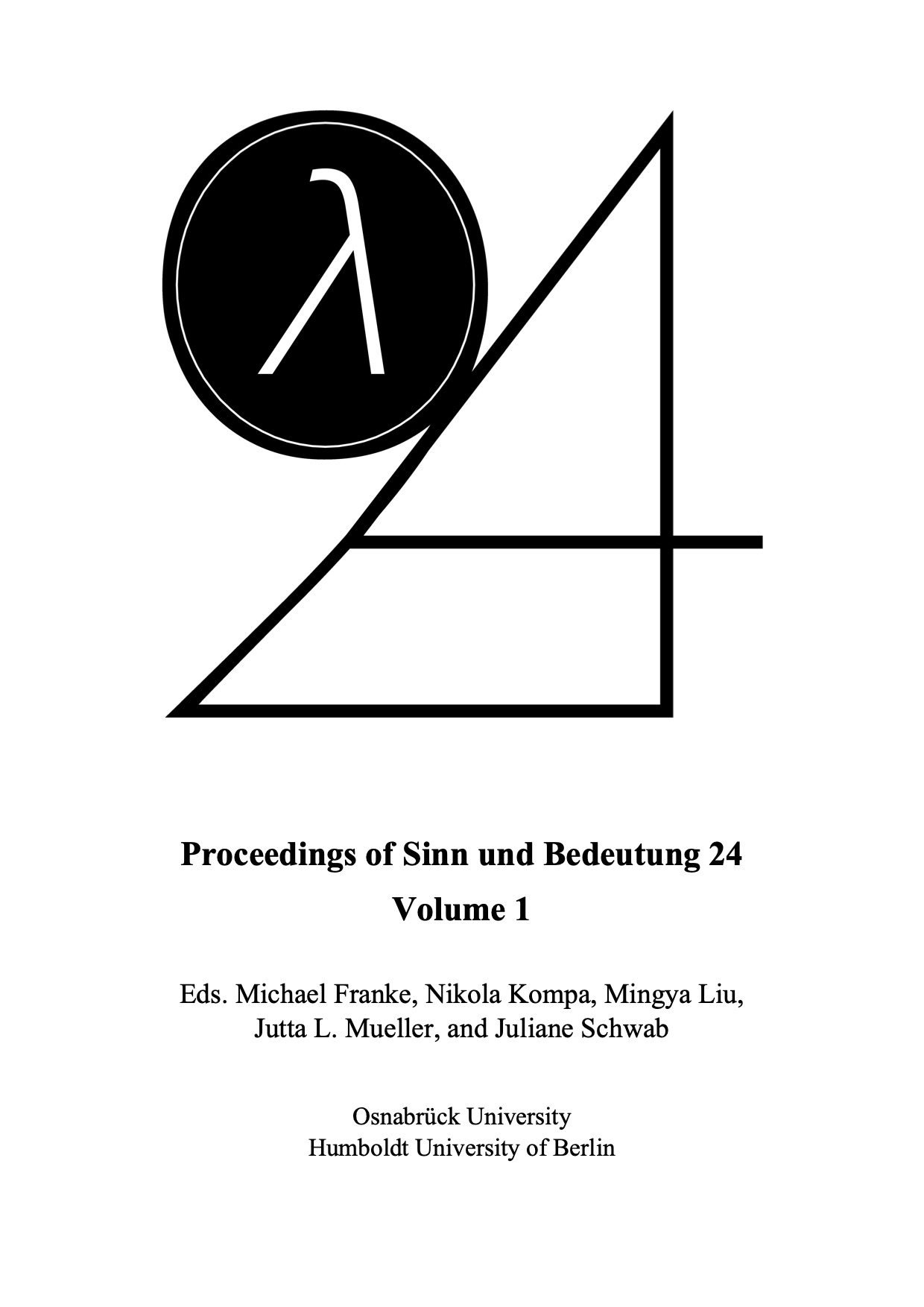 How to Cite
Chung, W. (2020). Expected value of conditionals and expected utility: A probabilistic account of conditional evaluative constructions. Proceedings of Sinn Und Bedeutung, 24(1), 116-125. https://doi.org/10.18148/sub/2020.v24i1.856
Copyright (c) 2020 WooJin Chung
This work is licensed under a Creative Commons Attribution 4.0 International License.
https://creativecommons.org/licenses/by/4.0/