Non-maximality and homogeneity: Parallels between collective predicates and absolute adjectives
Abstract
Sentences with definite plurals such as The kids laughed are known to display non- maximality and homogeneity. This is manifested not only in distributive predication but also in collective predication. However, I observe that collective predicates differ with respect to these properties: predicates like gather are non-maximal and homogeneous, while predicates like fit in the trunk are maximal and non-homogeneous. I argue that this distinction is parallel to a distinction in absolute gradable adjectives with totally-closed scales: gather patterns with adjectives like open, which have both maximum and minimum standard, while fit in the trunk patterns with adjectives like full, which only have a maximum standard. I account for the observed parallelism by analyzing collective predication using proportional scales.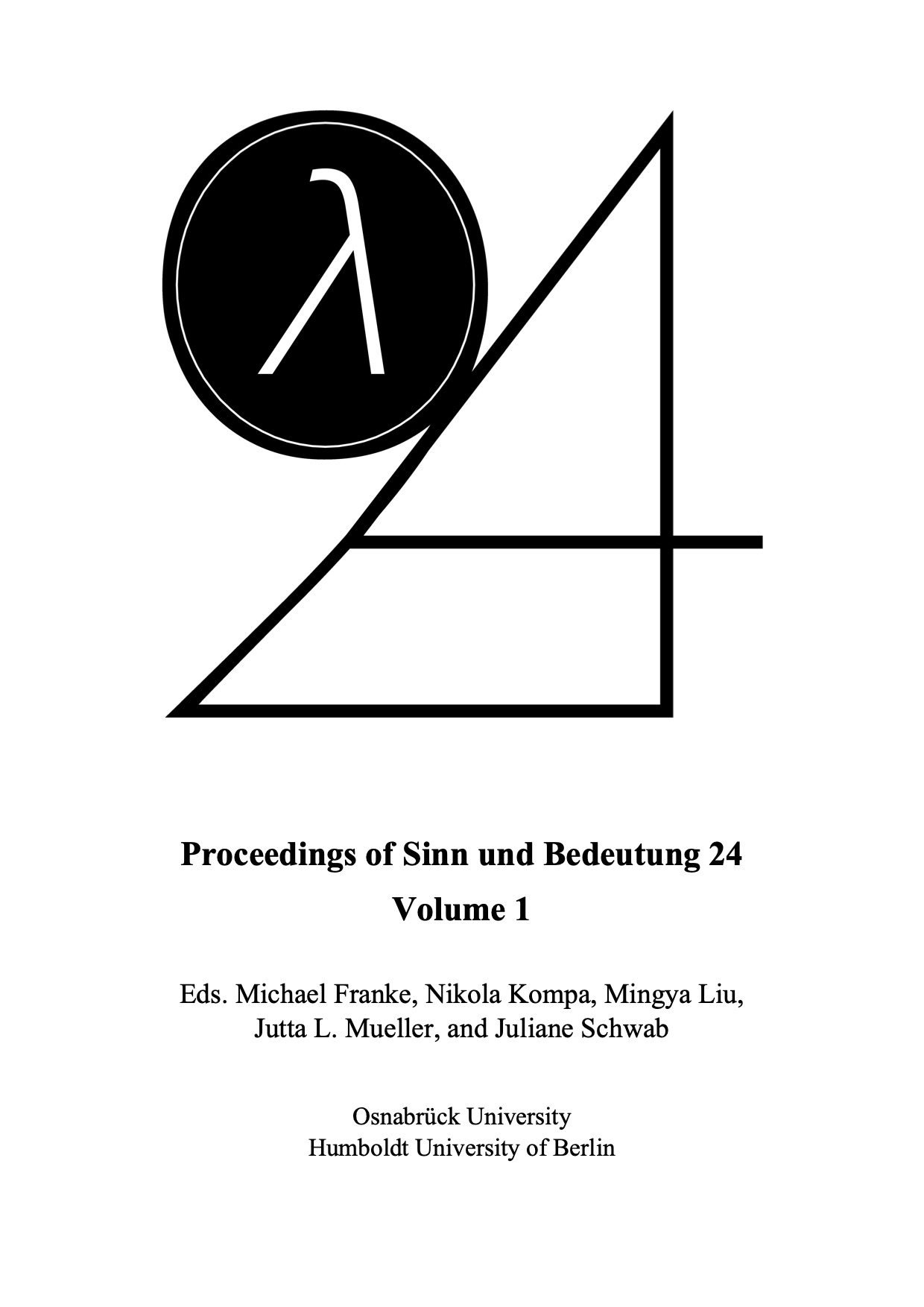 How to Cite
Amiraz, O. (2020). Non-maximality and homogeneity: Parallels between collective predicates and absolute adjectives. Proceedings of Sinn Und Bedeutung, 24(1), 66-83. https://doi.org/10.18148/sub/2020.v24i1.853
Copyright (c) 2020 Omri Amiraz
This work is licensed under a Creative Commons Attribution 4.0 International License.
https://creativecommons.org/licenses/by/4.0/