Is there any licensing in non-DE contexts? An experimental study
Stavroula Alexandropoulou

Lisa Bylinina

Rick Nouwen
Abstract
Why is weak NPI any sometimes, but not always, licensed in non-downward entailing environments? In this paper, we present a series of experiments, where we probe the role of context in licensing any in the scope of various quantifiers. We compare our results to predictions made by three theories of exceptional NPI licensing. We show that contextual reasoning plays a role in non-monotonic environments, but that it does not in the scope of upward entailing quantifiers. Surprisingly, our results also show individual differences between the non-monotonic environments created by different quantifiers.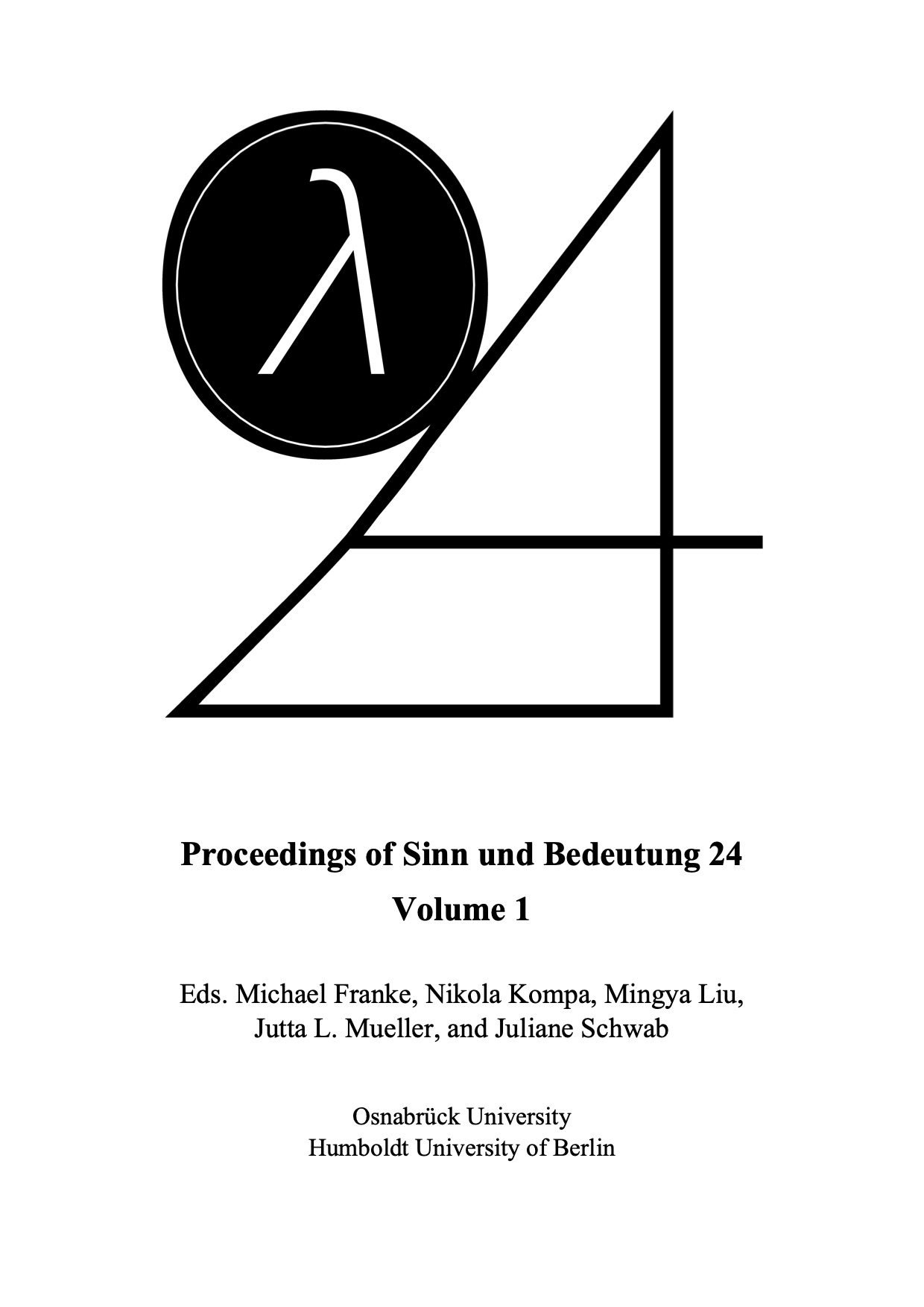 How to Cite
Alexandropoulou, S., Bylinina, L., & Nouwen, R. (2020). Is there any licensing in non-DE contexts? An experimental study. Proceedings of Sinn Und Bedeutung, 24(1), 35-47. https://doi.org/10.18148/sub/2020.v24i1.851
Copyright (c) 2020 Stavroula Alexandropoulou, Lisa Bylinina, Rick Nouwen
This work is licensed under a Creative Commons Attribution 4.0 International License.
https://creativecommons.org/licenses/by/4.0/