Coreference and disjoint reference in the semantics of narrative dance
Pritty Patel-Grosz

Patrick Georg Grosz

Tejaswinee Kelkar

Alexander Refsum Jensenius
Abstract
This paper presents an exploratory production study of Bharatanatyam, a figurative (narrative) dance. We investigate the encoding of coreference vs. disjoint reference in this dance and argue that a formal semantics of narrative dance can be modeled in line with Abusch's (2013, 2014, 2015) semantics of visual narrative (drawing also on Schlenker's, 2017a, approach to music semantics). A main finding of our investigation is that larger-level group-boundaries (Charnavel, 2016) can be seen as triggers for discontinuity inferences (possibly involving the dynamic shift from one salient entity to another).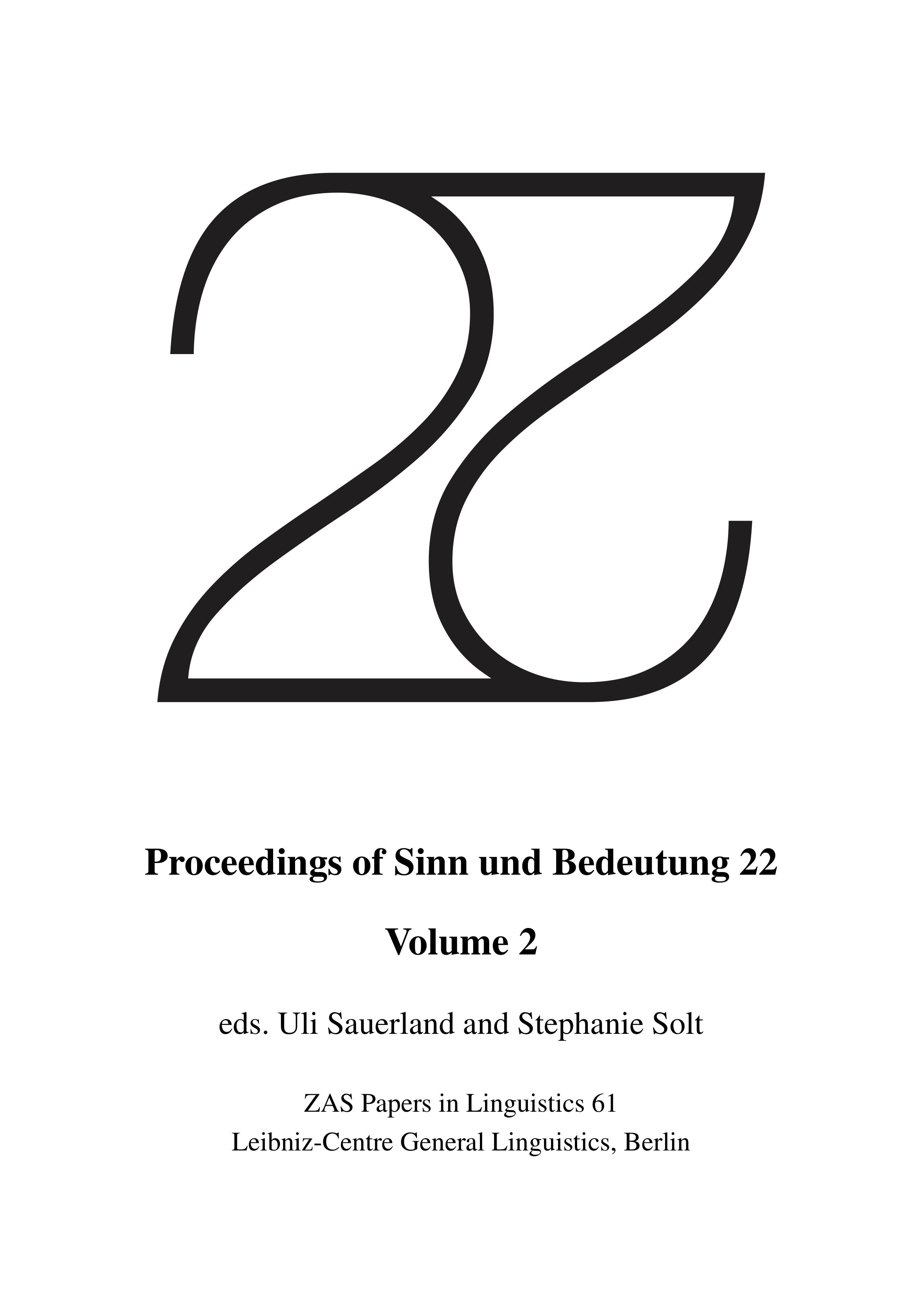 How to Cite
Patel-Grosz, P., Grosz, P. G., Kelkar, T., & Jensenius, A. R. (2019). Coreference and disjoint reference in the semantics of narrative dance. Proceedings of Sinn Und Bedeutung, 22(2), 199-216. Retrieved from https://ojs.ub.uni-konstanz.de/sub/index.php/sub/article/view/78
Copyright (c) 2018 Pritty Patel-Grosz, Patrick Georg Grosz, Tejaswinee Kelkar, Alexander Refsum Jensenius
This work is licensed under a Creative Commons Attribution 4.0 International License.
https://creativecommons.org/licenses/by/4.0/