Dynamic inquisitive semantics: Anaphora and questions
Jakub Dotlačil

Floris Roelofsen
Abstract
This paper develops a dynamic inquisitive semantics and illustrates its potential to capture interactions between anaphora and questions.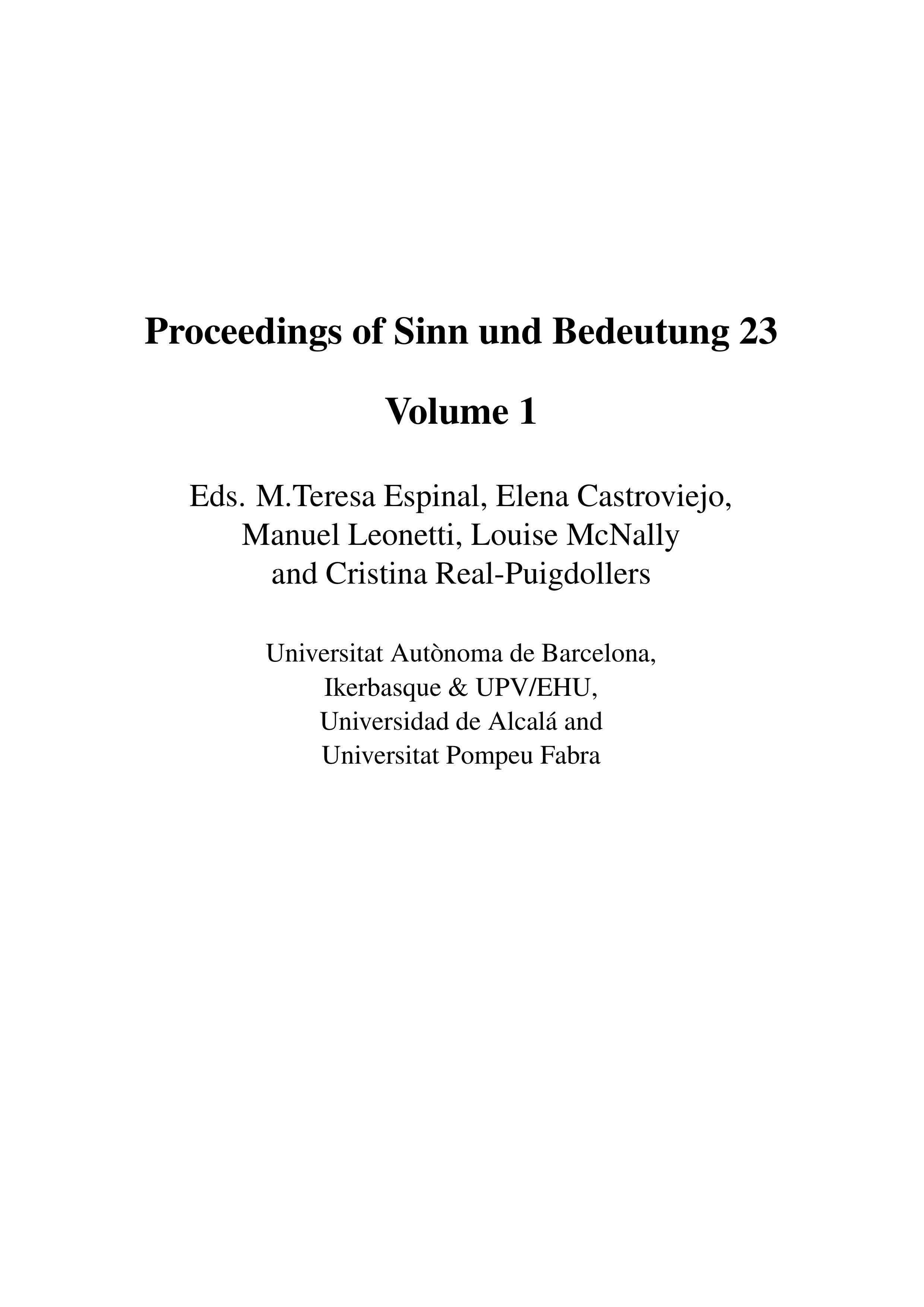 How to Cite
Dotlačil, J., & Roelofsen, F. (2019). Dynamic inquisitive semantics: Anaphora and questions. Proceedings of Sinn Und Bedeutung, 23(1), 365-382. https://doi.org/10.18148/sub/2019.v23i1.538
Copyright (c) 2019 Jakub Dotlačil, Floris Roelofsen
This work is licensed under a Creative Commons Attribution 4.0 International License.
https://creativecommons.org/licenses/by/4.0/