As ifs
Justin Bledin

Sadhwi Srinivas
Abstract
We provide an event semantic analysis of as if-phrases in manner reports and other modification uses on which these adjuncts contribute hypothetical comparative properties of eventualities. When combined with the dynamic verb dance, for instance, an as if-phrase expresses that the reported dancing event resembles in some relevant respect its counterparts in the most normal worlds described by the clause embedded under as if. Towards the end of the paper, we extend our analysis to as if-complements of copy raising verbs in perceptual resemblance reports.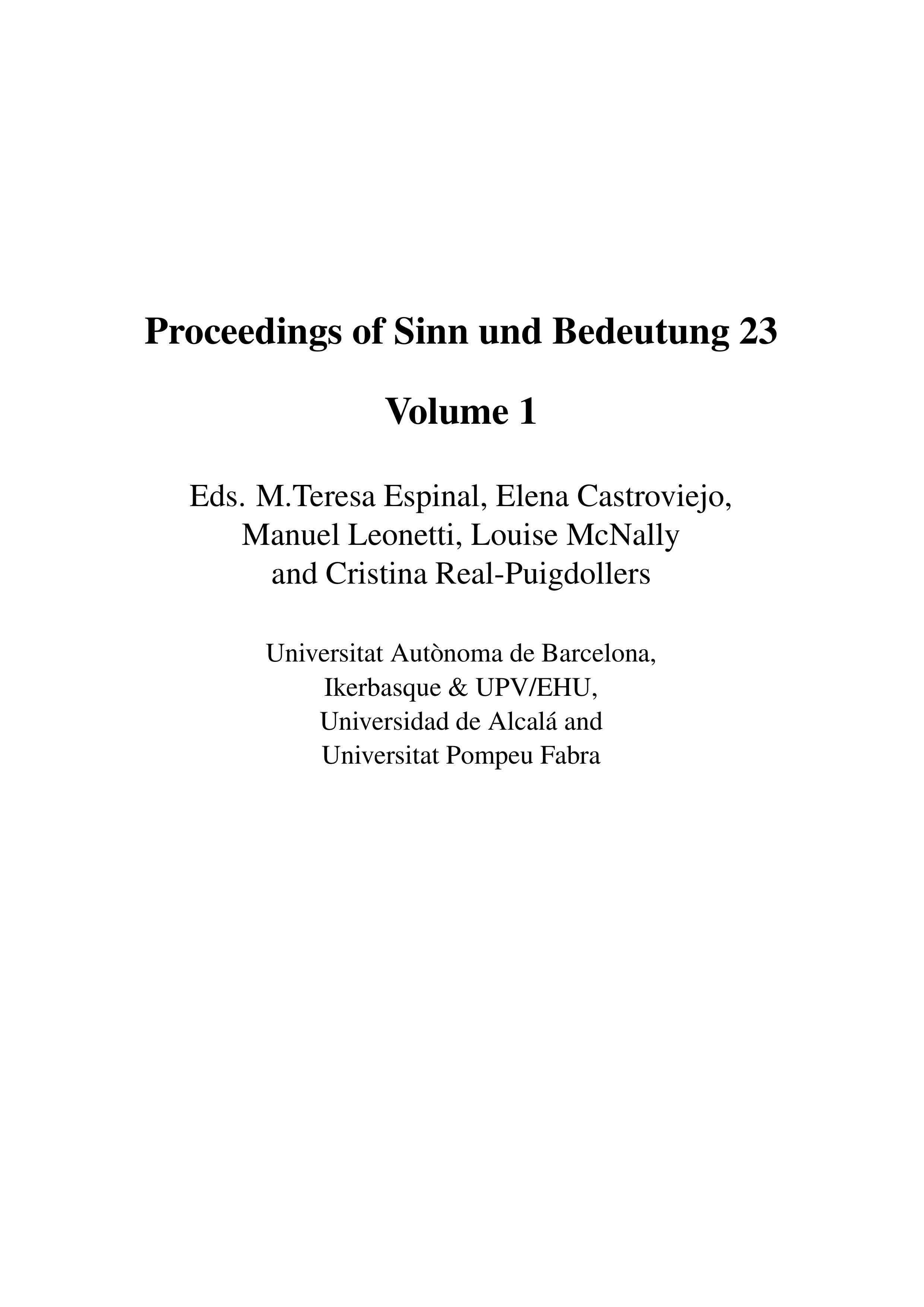 How to Cite
Bledin, J., & Srinivas, S. (2019). As ifs. Proceedings of Sinn Und Bedeutung, 23(1), 163-180. https://doi.org/10.18148/sub/2019.v23i1.509
Copyright (c) 2019 Justin Bledin, Sadhwi Srinivas
This work is licensed under a Creative Commons Attribution 4.0 International License.
https://creativecommons.org/licenses/by/4.0/