Alternating conj/disjunctions: the case of Japanese -toka and -tari
Ryan Walter Smith

Ryoichiro Kobayashi
Abstract
This paper investigates the interpretation of Japanese -toka and -tari, two nonexhaustive particles that receive conjunctive interpretations in upward-entailing environments, but disjunctive interpretations in downward-entailing and question contexts. We analyze -toka and -tari as items that introduce unstructured sets of alternatives in a Hamblin-style alternative semantics (Hamblin, 1973; Kratzer and Shimoyama, 2002), and derive their conjunctive and disjunctive readings via an interaction between these sets and the semantics of the environment containing them.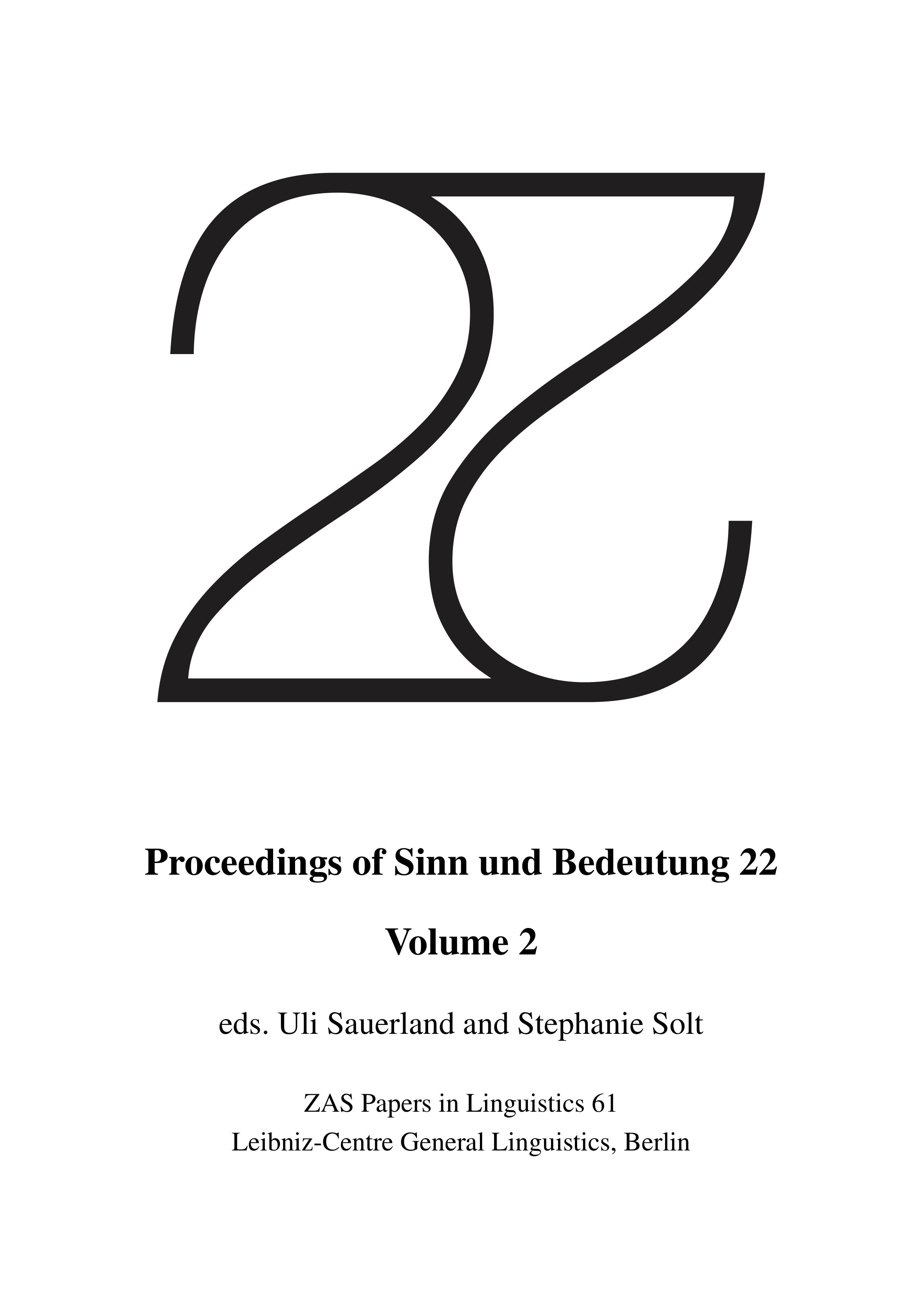 How to Cite
Smith, R. W., & Kobayashi, R. (2019). Alternating conj/disjunctions: the case of Japanese -toka and -tari. Proceedings of Sinn Und Bedeutung, 22(2), 393-406. Retrieved from https://ojs.ub.uni-konstanz.de/sub/index.php/sub/article/view/113
Copyright (c) 2019 Ryan Walter Smith, Ryoichiro Kobayashi
This work is licensed under a Creative Commons Attribution 4.0 International License.
https://creativecommons.org/licenses/by/4.0/